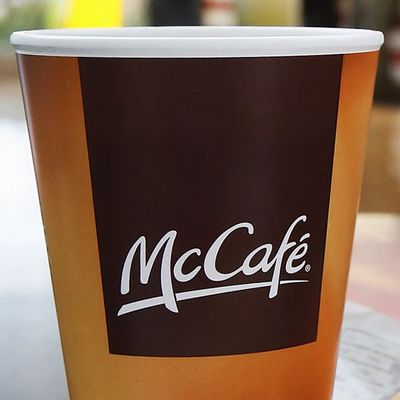 Even Kramer frowns on this.
Photo: Scott Olson/Getty Images
Last January, Selena Edwards told McDonald's the lid of a coffee she got at a drive-through in L.A. hadn't been on tight and that she'd badly burned her right hand in the resulting spillage. Because her hand was in fact entirely burn-free, she Google image searched phrases like "second degree burns on hands" and submitted these shots as proof so McDonald's would cover her $10,000 in expenses.
Somebody in the state's insurance department thought the photos looked fishy and, perhaps after a reverse image search or two, discovered several came directly from a hospital's website. A call to her insurance company revealed she'd never been treated for burns, and now she's been saddled with 21 felony counts of insurance and workers' comp fraud. The state insurance commissioner says she "attempted to make a profit from another person's pain and suffering," and promises "for this she will be prosecuted to the full extent of the law." That must really hurt.
[KCBS]