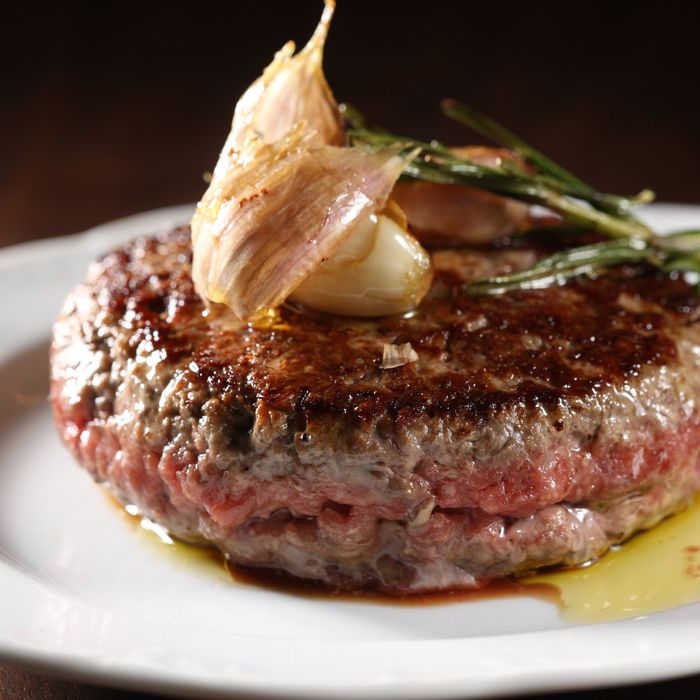 The so-named "svizzerina."
Photo: Melissa Hom
If you happened to be in the vicinity of Sheridan Square this past rainy Monday night, you might have seen Rita Sodi and Jody Williams very quietly unlock the door of their new joint venture, the double-wide, glass-fronted Via Carota, where they have since been welcoming locals and passersby for dinner and drinks. The space is rustic and warm; the servers clad in crisp white shirts, long aprons, and neckties; the marble bar backed by vivid bottles of amaro and grappa. There are tasting plates of cheese and salumi, luxuriously topped crostini, soft-cooked verdure, and bowls of the kind of rich, comforting pastas that seem just perfectly timed for a polar vortex.
But that's not all. There's also the Via Carota svizzerina, a hand-chopped New York strip steak seasoned simply with salt, pepper, rosemary, and garlic and expertly seared on a hot flat-top griddle. It is presented naked on a plate, without the distraction of bun or fries, and even so — or perhaps owing to that simplicity — it may well be New York's best new burger. The meat is impeccable, the sear a crusty counterpoint to the medium-rare interior, the garlic and rosemary a flavorful tweak on the dish's inspiration — the chopped steak Sodi's mother used to cook for her in Tuscany. "I don't know why it's called svizzerina or where it's coming from," says Sodi. "It was a way to make children eat meat. No bun because bread is boring, and we did not have anything like ketchup to make the bread more tasty."
And that is how Via Carota got its bunless burger. Here, a look at the space, the svizzerina, and a few of the other dishes currently on offer.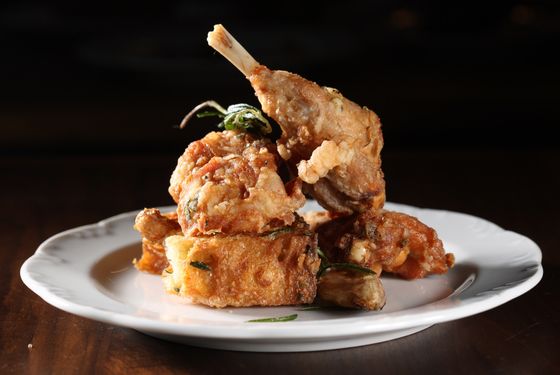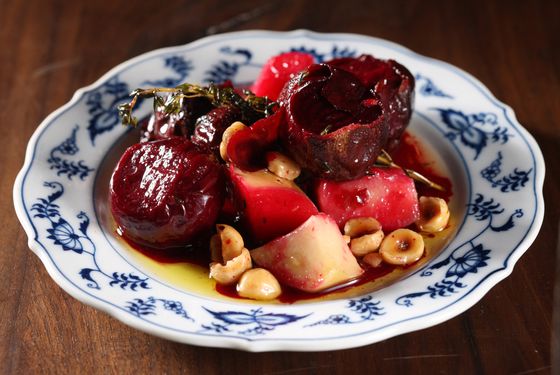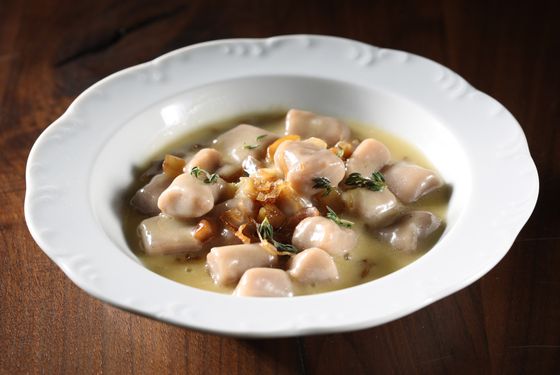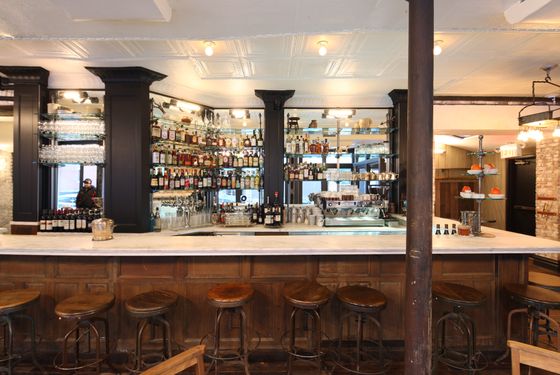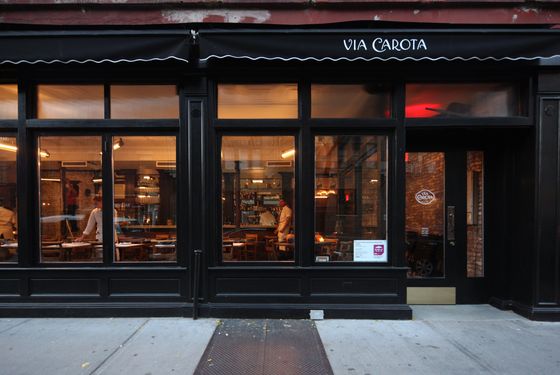 Via Carota, 53 Grove St., btw Bleecker St. and Seventh Ave.; 212-255-1962