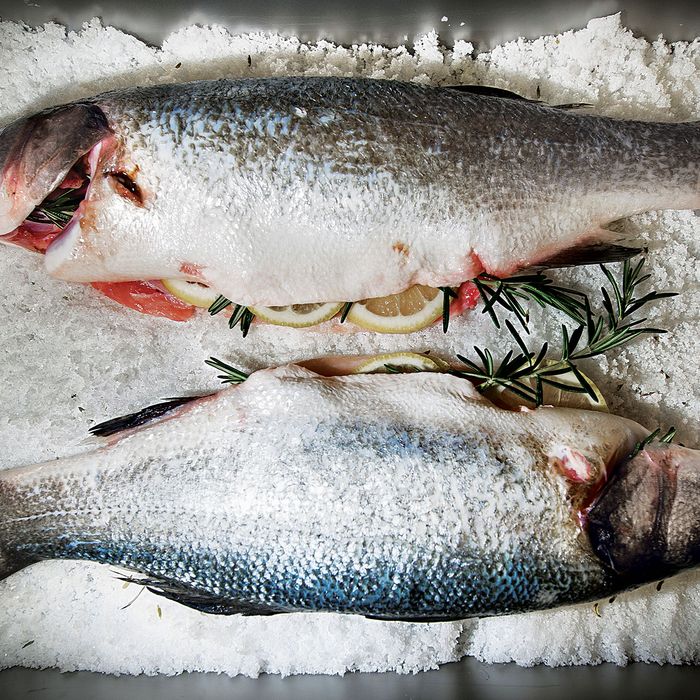 Step one: Start with salt-baked branzino.
Photo: Dina Litovsky
Jody Williams and Rita Sodi, the chef-owners behind beloved West Village eateries Buvette and I Sodi, respectively, are known as somewhat of a local power couple—now even more so, after joining forces on Via Carota, a low-key Italian spot on the same stretch of Grove Street as Buvette. A few weeks before its official November opening, the chefs invited about 100 staff, friends, and family members to christen the space and fire up the kitchen. "We always cook for people we don't know," Sodi says. "So it was very nice to cook for our friends."
They invited around 100 people, thinking that they'd get quite a few no-shows. "Every friend of ours, every staff member—everyone said yes. We didn't think they'd all show up! We were a little overwhelmed. We actually ran out of forks and glasses." Williams explains the couple's party-throwing dynamic: "I'm the control freak. I'm a little more adventurous, too. I'm like, 'Yeah, get a band. Get two bands! When that band's done, go get another band!' And, like, I'll be over here eating and drinking and schmoozing, and Rita will be like, 'Okay, I better go clean the fish, because Jody's never coming back in here.'"
For the menu, Williams says, "we wanted all the food to be universal and hearty: things that we love, while also celebratory. We didn't want to do anything too boring, like a block of cheese. And no buffets. It's no fun to be in line and watch everybody eat all the food and leave you nothing." At six, platters started to emerge from the kitchen. And for drinks, "we did Aperol spritzes and Americanos. I thought we should keep aperitifs light, and then we could drink the hard stuff at the end of the party." Following a performance by the band (just one—the Baby Soda Jazz Band), Sodi started making batches of her famous "late­comer's pasta," a.k.a. spaghetti aglio e olio. "We could have stayed and cooked and people would have never left," Williams says, "but at some time around midnight, we just had to call a halt to it." The drinks kept flowing till about 2 a.m. "We went deep. We drank a lot of booze and a lot of wine. I normally don't let that happen because I'm worried about people getting home, but this night was special."
The Menu:
Grilled quail with pancetta and grapes
Whole roasted pears in red wine and cinnamon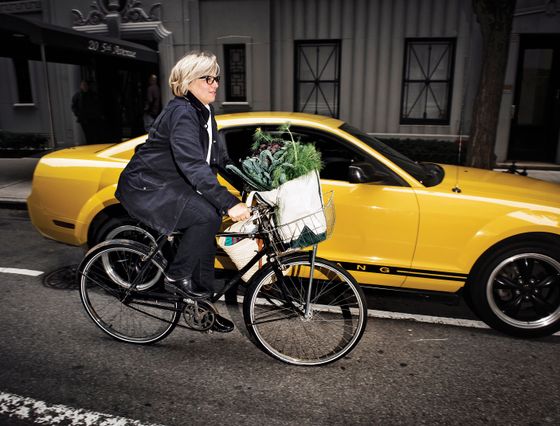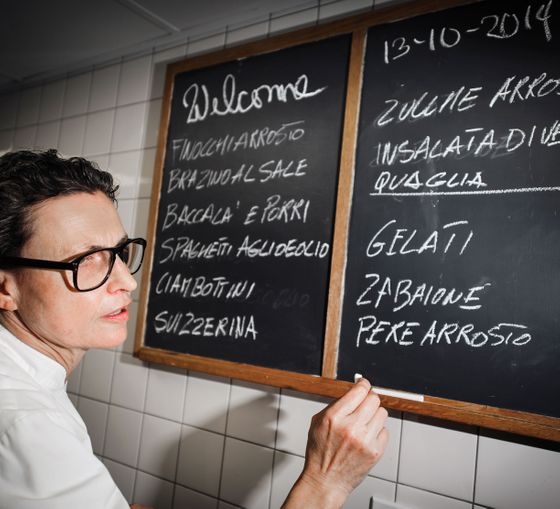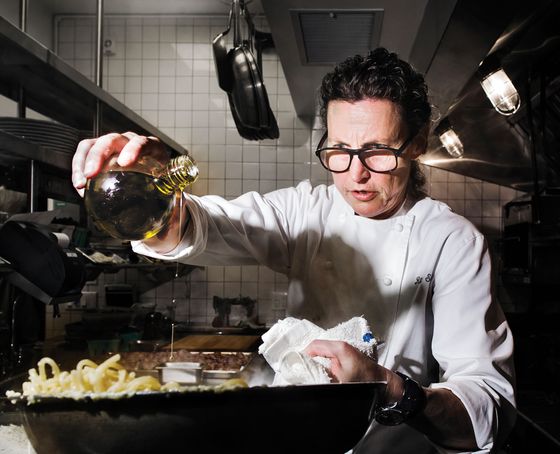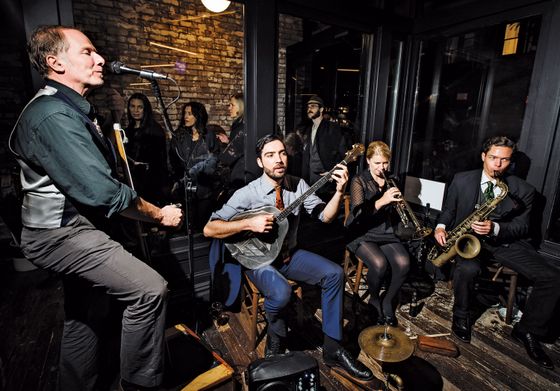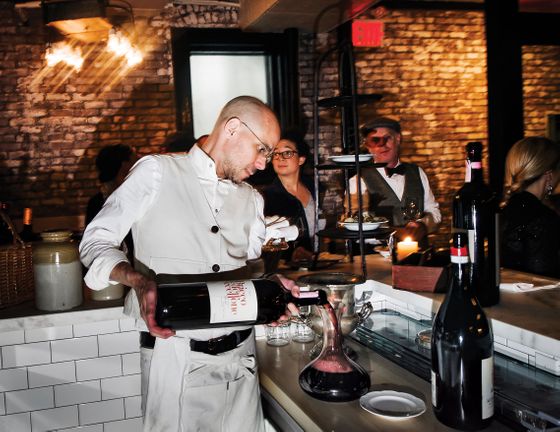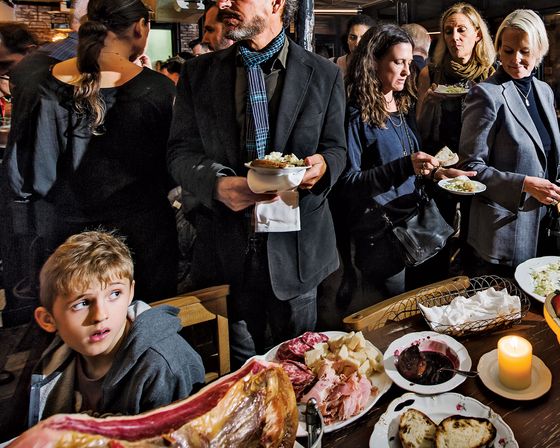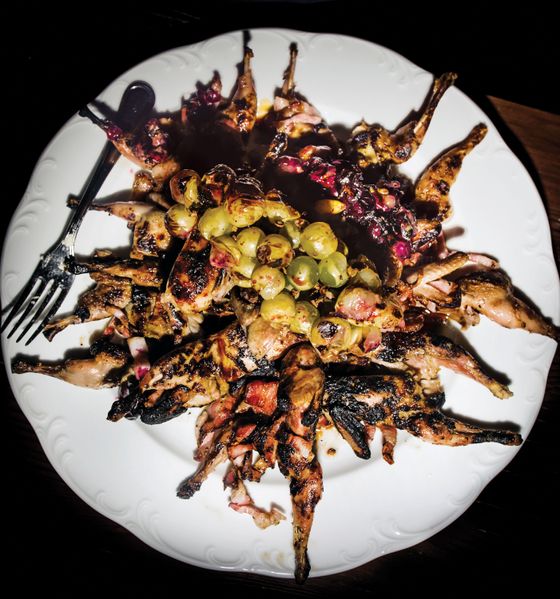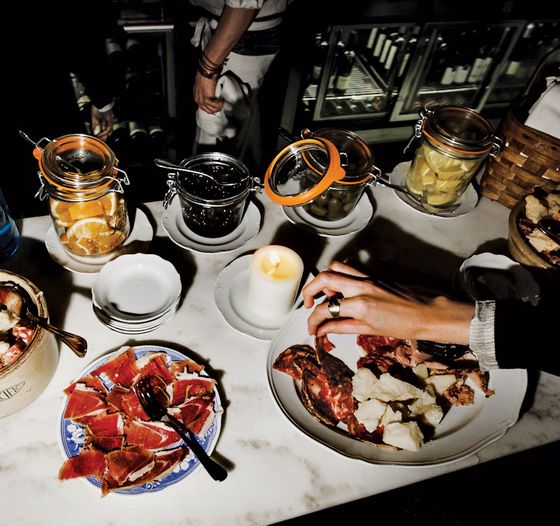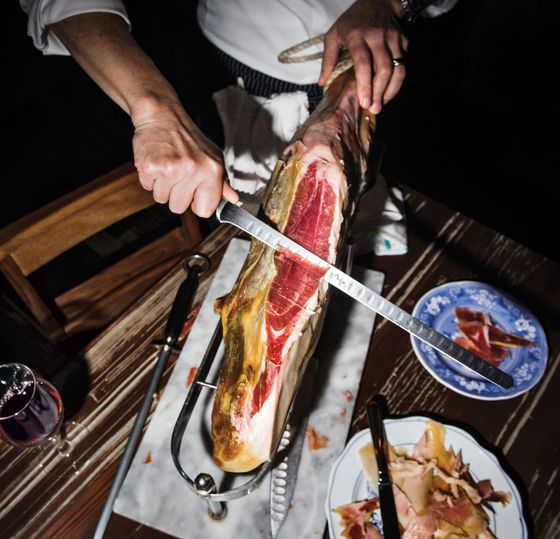 *This article appears in the November 10, 2014 issue of New York Magazine.