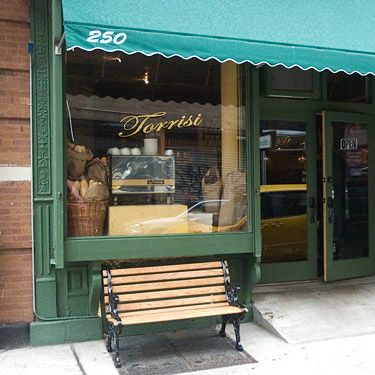 They're probably going to get a new awning, too.
Photo: Ryan Monaghan
Jeff Zalaznick, Mario Carbone, and Rich Torrisi have just announced the Nolita-shaking news that Torrisi Italian Specialties will close after a blowout New Year's Eve party. The place will reemerge in the spring, the Times reports, from its cocoon of durum wheat semolina and San Marzano tomatoes as a new, as-yet-unnamed fine-dining restaurant.
Rich Torrisi, who's recently opened Dirty French with his partners and who also has a bagel bakery and appetizing shop, a "coastal Italian" High Line project, and at least two outposts of Parm on the way, will still be the chef of the new spot. "There may be a tasting menu, but we plan to serve à la carte," he tells the paper.
[NYT]