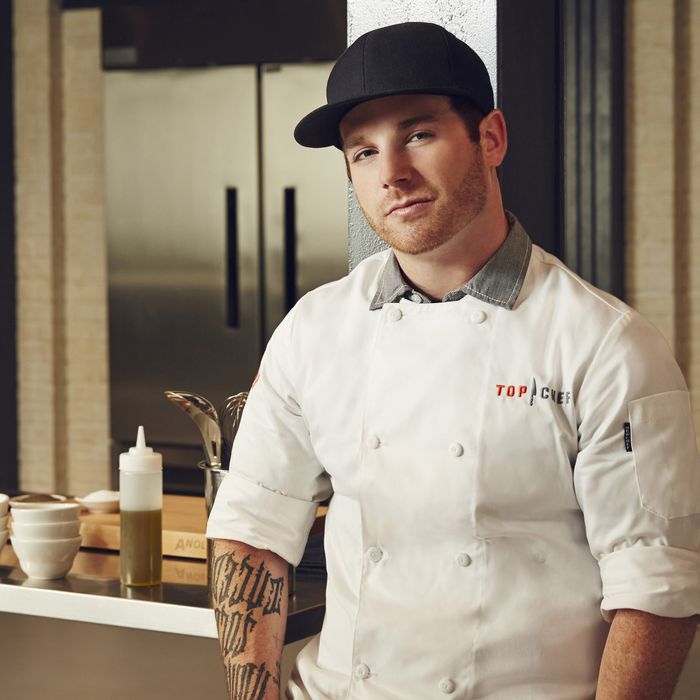 His team won last night's Elimination Challenge.
Photo: Tommy Garcia/Bravo/NBCU Photo Bank
Aaron Grissom, the Top Chef: Boston contestant no one liked much before this news broke, was arrested Tuesday in Los Angeles on felony domestic violence charges. Police say the chef got into a fight with his girlfriend in their Los Angeles home. Grissom allegedly pushed her and injured her knee, and was later booked for "infliction of corporal injury." TMZ reports that he made $50,000 bail yesterday.
Grissom, who was most recently cooking at the Basque-influenced Bow & Truss in North Hollywood, has developed an on-air reputation for antagonizing other chefs with expletive-laced attacks. He's jokingly blamed his "poor behavior" on nefarious influences like The Real Housewives of Orange County, Mountain Dew, and rap. None of these things, coincidentally, hold up much in court.