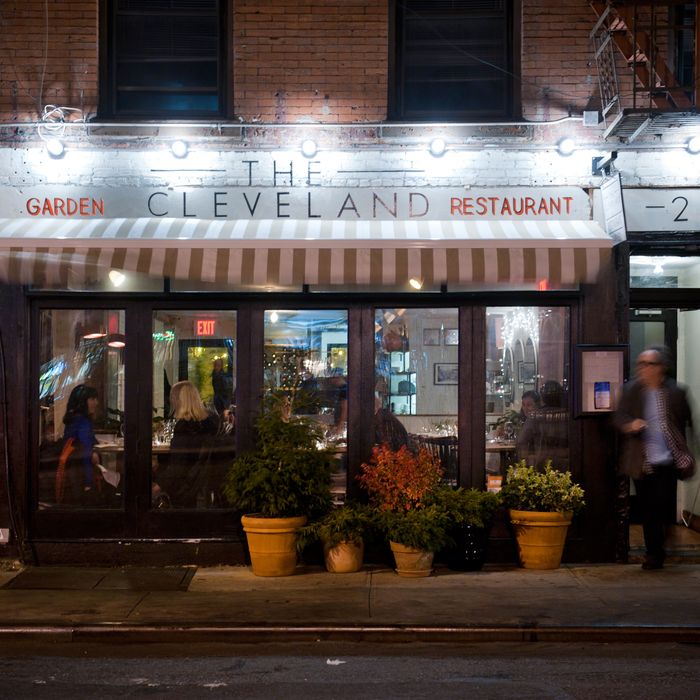 The owners plan on relocating the restaurant.
Photo: Liz Clayman
It's been a bumpy road for the Cleveland: The small Nolita restaurant went through two chefs (Kenneth Corrow, Tal Aboav) before finally hitting its stride with Roberta's alum Max Sussman. But now owners Paul Shaked and Hudson Solomon have decided to shut down operations at their current address.

The reason, surprisingly, isn't a steep increase in rent, but it is because of disagreements with a landlord. The building, apparently, is a nightmare: Problems include DOB violations and permanent scaffolding, as well as plans to build a luxury hotel that will occupy the lots of 23 and 25 Cleveland Place.
Shaked and Solomon hope to relocate the restaurant to the Lower East Side or Chinatown, and are actively searching for a new space. In the meantime, Sussman will move on to pursue personal projects. The last service is brunch on November 16 — so plan accordingly if you'd like a final bite of that excellent burger.
Related: Max Sussman on Joining the Cleveland and Taking Control of the Kitchen