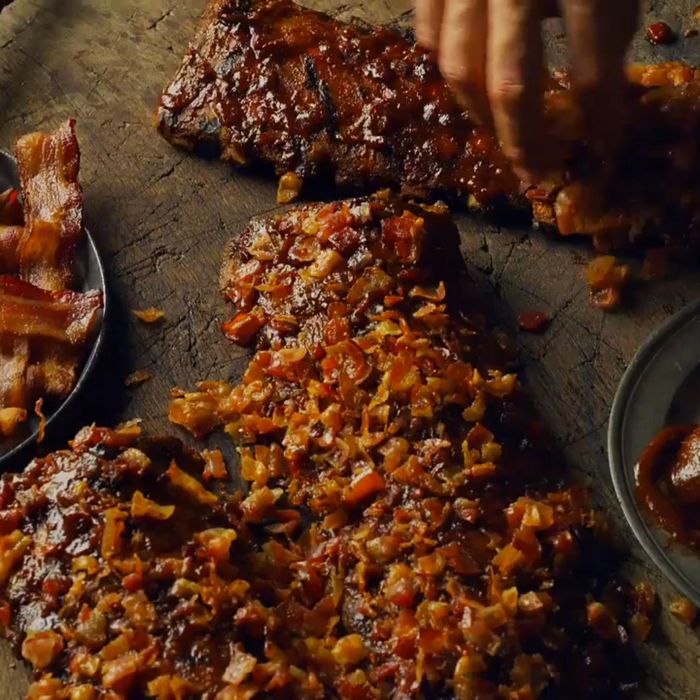 Get ready for rib "flights."
Photo: TGI Fridays/YouTube
All of our fast-casual chains are experiencing growing pains these days — Red Lobster is grappling with fancier grilled tilapia, Olive Garden is coming to terms with its unlimited breadsticks. TGI Fridays, it seems, is not an exception. Some of its highest-profile locations are closing and it's deployed vast amounts of fried potato skins as Band-Aids. Because putting Jack Daniel's barbecue sauce on everything in sight sometimes just isn't enough, the chain is now also selling a version that is plastered with bacon.
That bacon is Applewood-smoked, and for whatever reason, it gets sprinkled on the finished meat, and probably falls off the sauce-slicked ribs onto your lap. TGI Fridays has even co-opted the first few bars of the famous Chili's baby back rib song to sell the new menu. It's not a rib sampler, they say, but a rib "flight." And of course it includes the ones made with Jack Daniel's sauce.
[NYP]
* This post has been updated with new information.