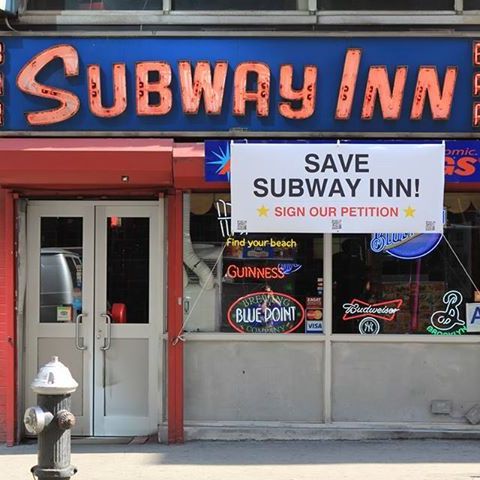 The dive bar is closing, then moving.
Photo: Subway Inn/Facebook
Scores of admirers banded together to help Subway Inn outlive its unceremonious eviction from its home for the last 77 years, and now the famous midtown dive bar will set up shop at 1140 Second Avenue, at the corner of 60th Street. The space is currently home to the Blue Room, a sports bar that has a pool table, some TVs, and an Atomic Wings counter in the back. It's unclear if the chicken is staying or going, but the Salinas family, which owns Subway Inn, promises an "exact replication" of everything from the neon to the hulking old oak bar.
1140 Second Ave., at 60th St.; no phone yet. Opens early 2015.
Related: Subway Inn Will Close in December, But Its Owners Vow to Relocate by Early 2015
[NYP]