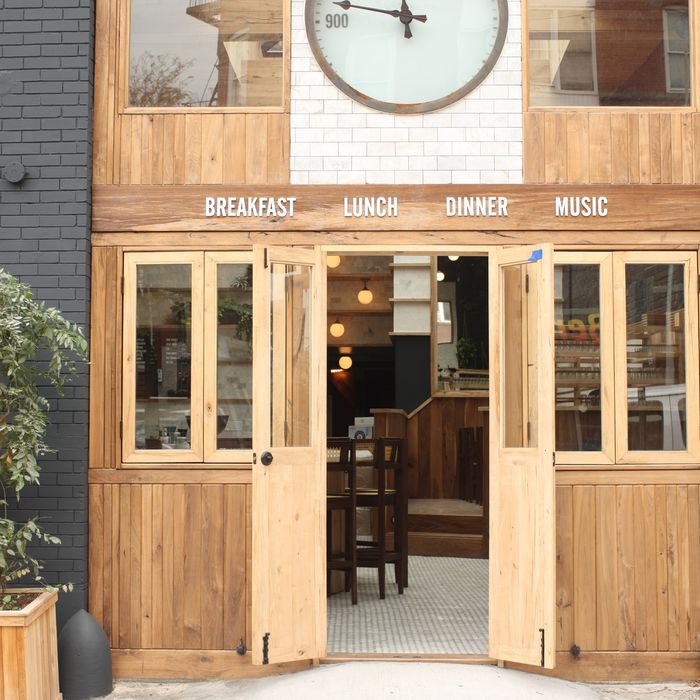 You're greeted by a a custom-made clock bearing its name.
Photo: Melissa Hom
There's a handsome American restaurant opening on Fulton Street this Friday: Sisters, which will serve casual comfort food like Scotch eggs, fried artichoke hearts, mushroom toast, and burgers. (Bonus: It's pretty affordable. The most expensive dish on chef Chris Nichols's menu — seared scallops with bay shrimp, beurre blance, and roasted fennel — costs just $18.)
But what makes Sisters really stand out is the design from the talented team at hOmE: You'll find a 30-foot skylight, reclaimed beech ceilings, custom woven chairs, and Carrara marble tiles. It seats 60, but there's also a back barroom with a vinyl-focused DJ booth. It sounds like the perfect place to throw a party — with local and imported beers and ciders, cocktails, and biodynamic wines.
Plus: Sisters will be open daily for coffee and lunch service, and True Coffee Roasters has made beverages specifically for the restaurant. Check out the space, plus a few dishes: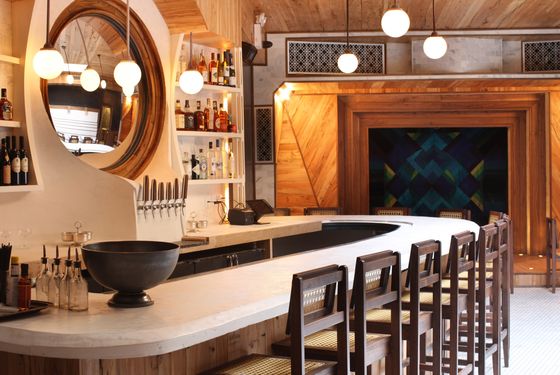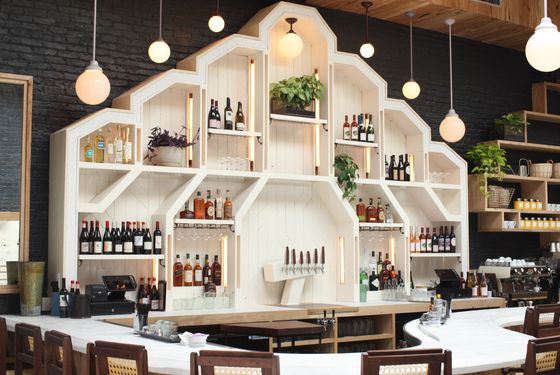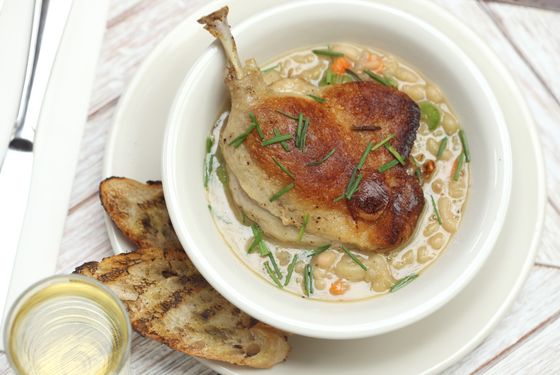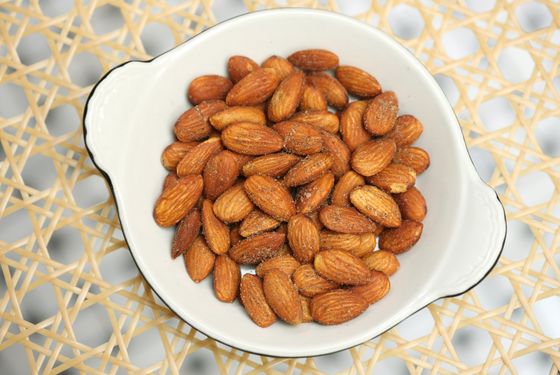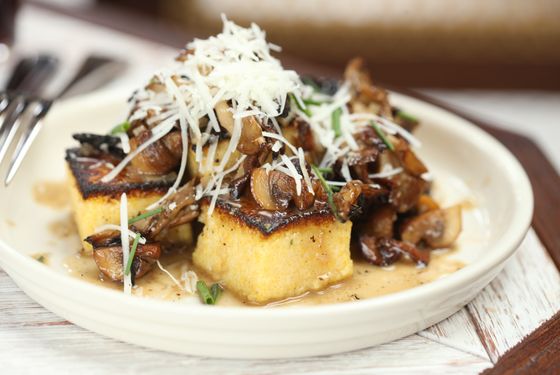 Menu [PDF]
Sisters, 900 Fulton St. at Washington Street; 347-763-2537