Shamir Bailey, singing for his supper.
Photo: Dina Litovsky
"It was, like, crazy amazing!" says 19-year-old musician Shamir Bailey in his distinct falsetto, recalling the recent Saturday night in October when he played a small concert in his Bushwick kitchen, then attended a party with a few dozen of his friends at the all-ages music venue Silent Barn. The whole thing, which started at 1 a.m. and lasted till 5, was a welcome of sorts for the pop crooner: Bailey, who is from Las Vegas, was beginning a several-months stay in New York to record an album, produced by Godmode, to be released by XL Recordings next year. Commodore chef Stephen Tanner (who is about to open El Cortez, a Mexican-meets-barbecue spot in Bushwick) brought over trays of "adult" cheese sandwiches along with mac 'n' cheese and a garlicky kale Caesar salad, while Brooks Headley, pastry chef at Del Posto, dropped off his "superiority" veggie burgers (whose ingredients he didn't want to divulge). To wash it all down, Tanner created an apricot-nectar mocktail that he calls the Tropical Phantasy. Bailey, who is gluten-intolerant, says he tried not to overdo it: "The first week I was out here, I ate so much pizza. I got a rash on my arm—it was horrible." Mexican food is his cuisine of choice: Back home, where he works as a sales clerk at Topshop, he and his roommates are well known for their massive house parties, for which he often cooks his signature chicken taquitos. "My secret is that I pack them with a crap-load of liquid cheese inside," he says. How are Vegas parties different from New York ones? "There are always lizards around—and wolves."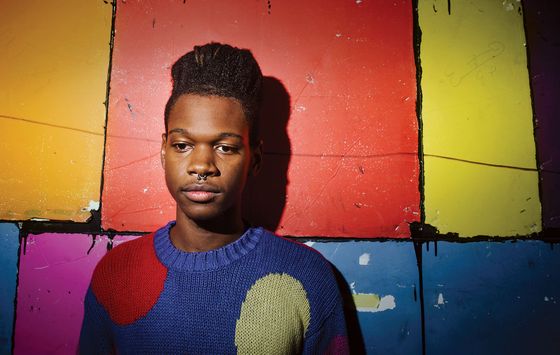 The Menu:
Kale Caesar salad
"Superiority" veggie burgers
"Adult" cheese sandwiches
Mac 'n' cheese
Cookies
Tropical Phantasy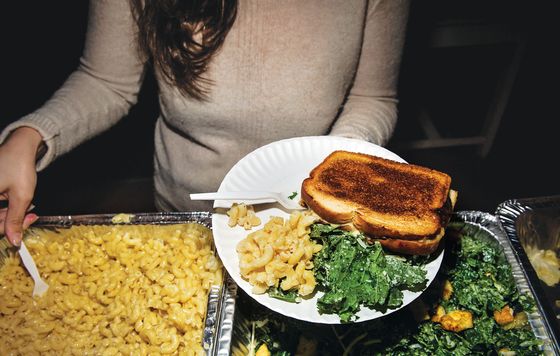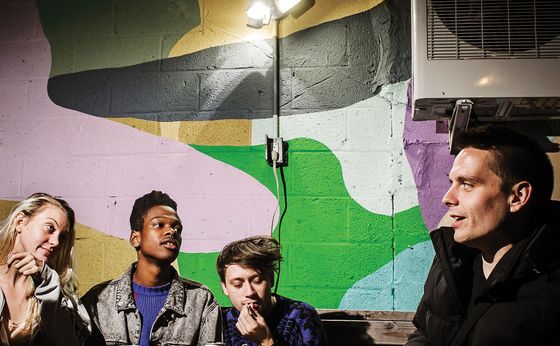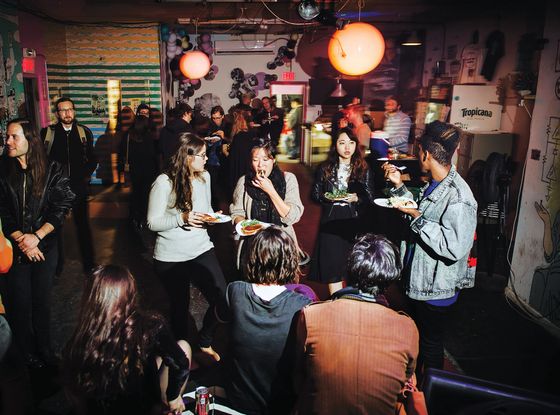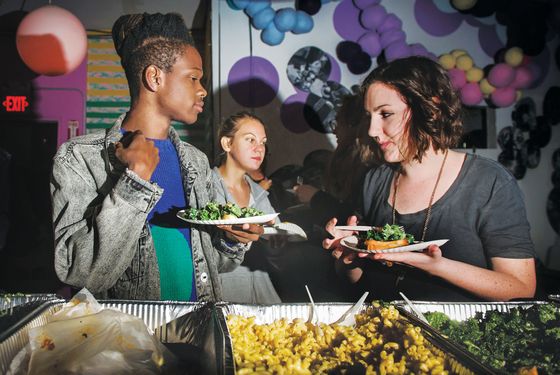 *This article appears in the November 10, 2014 issue of New York Magazine.
Related: Stephen Tanner on Being a Germophobe, Killer Boston Pizza, and Why He Hates 'Munchies'