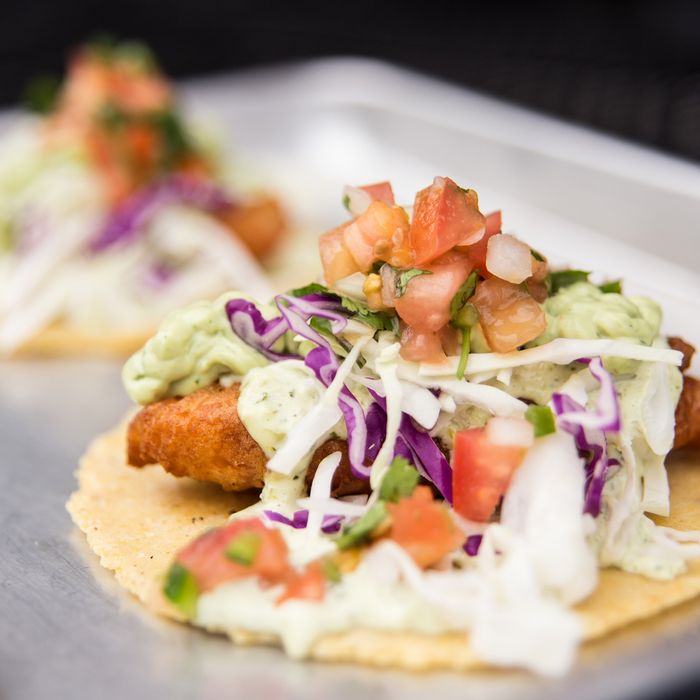 That cod is beer-battered.
New York might be having a tortilla moment, but it's still not so easy to find a great fish taco. We have high hopes for the cod version Otto's chef Joe LoNigro will be serving this week to celebrate the East Village taqueria's one-year anniversary — not least because of his past deep-fried triumphs, the off-menu Gorgon, and those addictive masa fries.
Here's a look at LoNigro's Ensenada-style fish taco, which will be available November 4 through 9. There's paprika in the beer batter, sweet relish in the pickled-jalapeño tartar sauce, shredded cabbage for crunch and avocado crema for richness, and extra lime in the pico de gallo to save you the trouble of squeezing your own.
Related: Maiz Start-up Masienda Supplies Tortilla-Crazed Chefs With Exotic Breeds of Mexican Corn