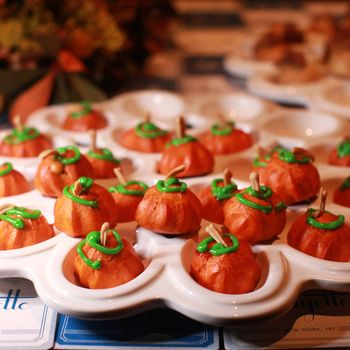 Lafayette's adorable pumpkin spice puffs.
Photo: Melissa Hom
Last night, an all-star gathering of big-name chefs including Jonathan Waxman, Bâtard's Markus Glocker, Bryce Shuman, Einat Admony, and Chad Brauze from Rôtisserie Georgette brought their best small-plates game to the Waterfront on Eleventh Avenue for the annual New York Taste gala. There were lobster tacos, lobster tostadas, and even lobster meatballs, and elsewhere it was all about comfort food, like A Voce's slow-braised beef with fried polenta and the Monarch Room's smoked pork shoulder with grits. The leaves are changing color and the days are getting chillier, of course, so there was also an abundance of fall flavors, such as gingerbread spices, sweet pumpkin crème, toasted pecans, caramelized apples, roasted acorns, and whipped duck liver. Here's what the chefs served.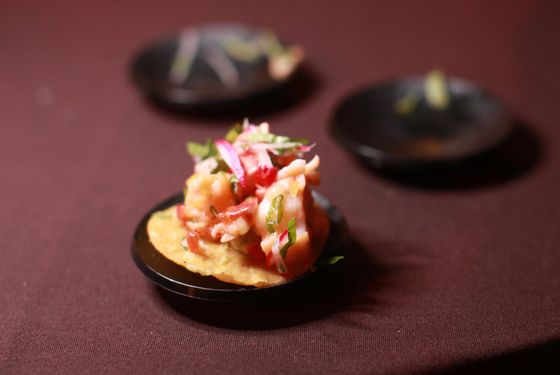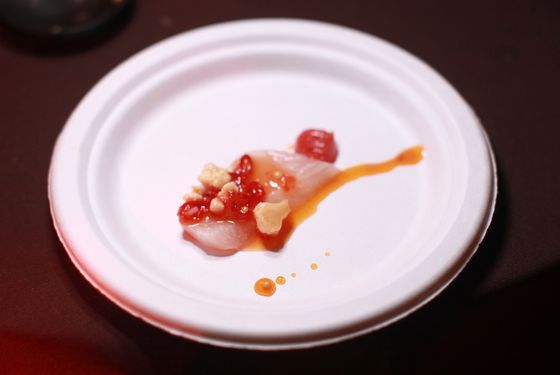 Red Farm's Kowloon filet mignon tart.
Photo: Melissa Hom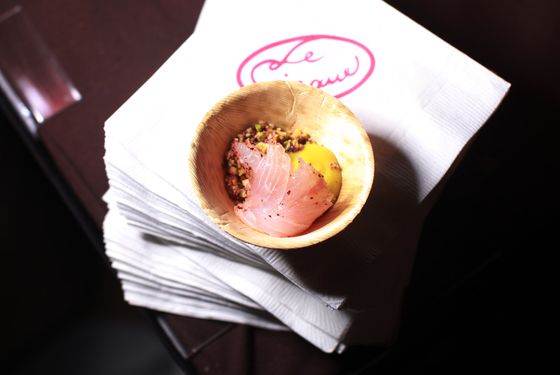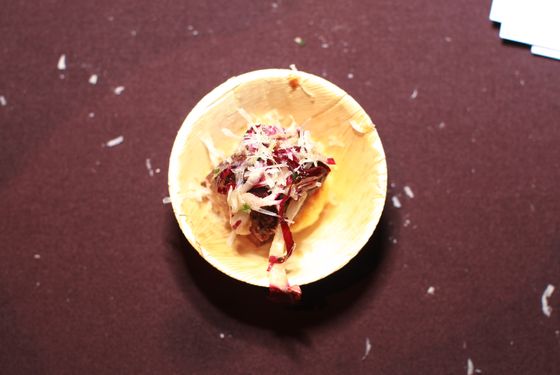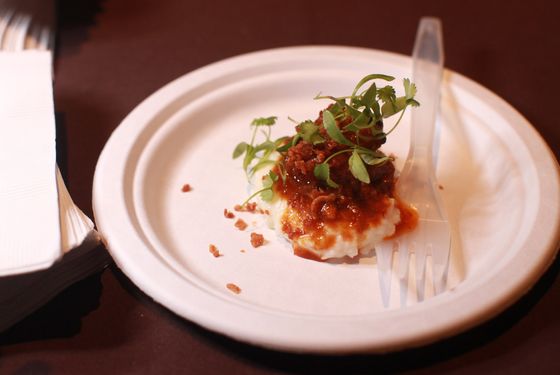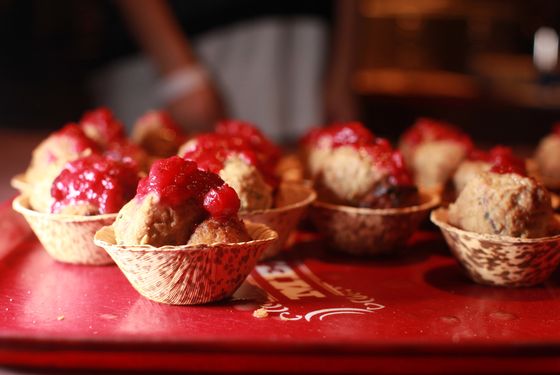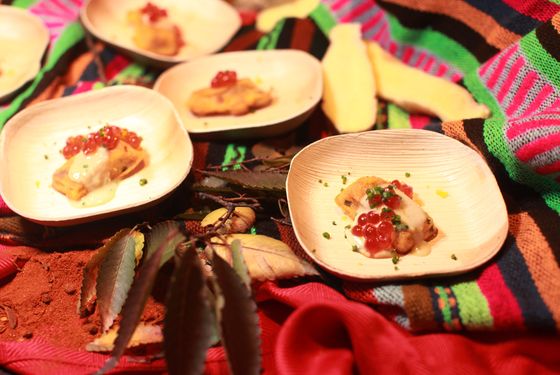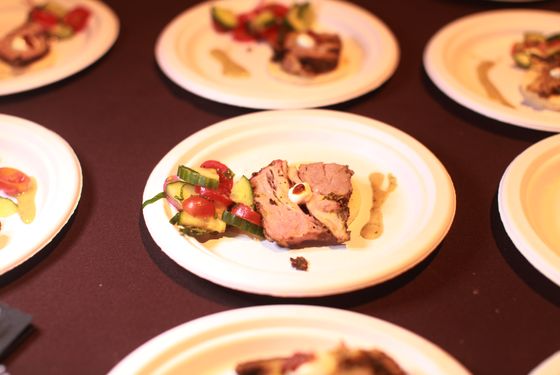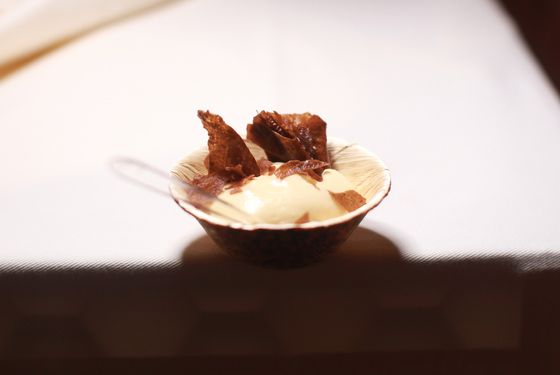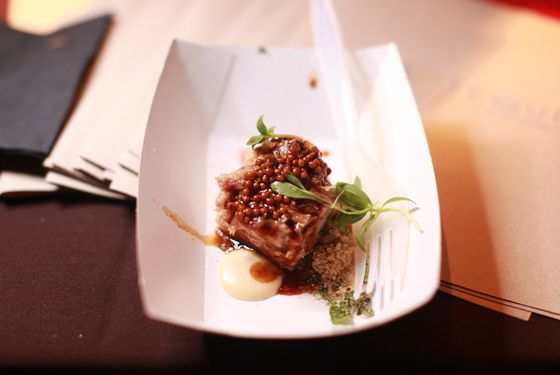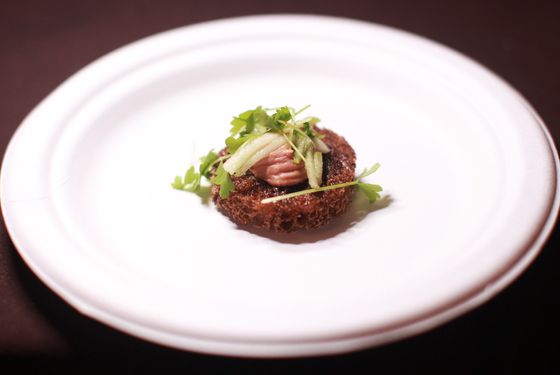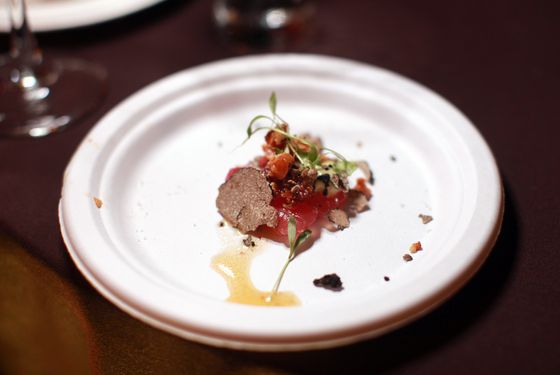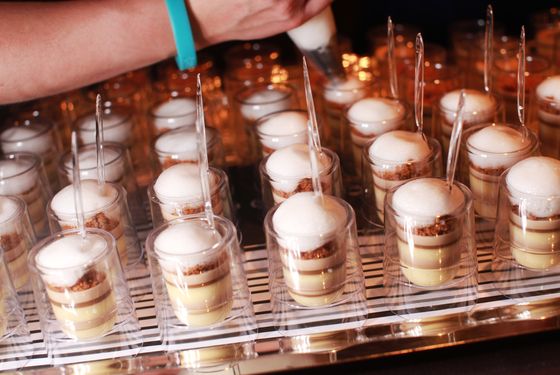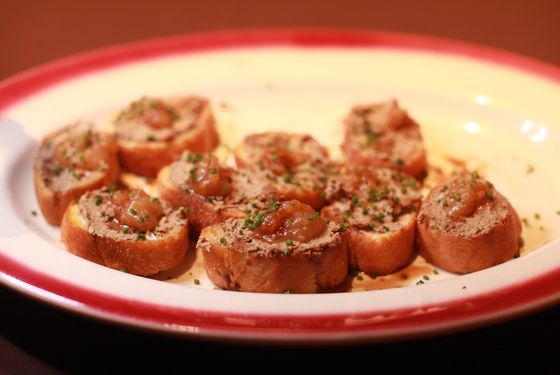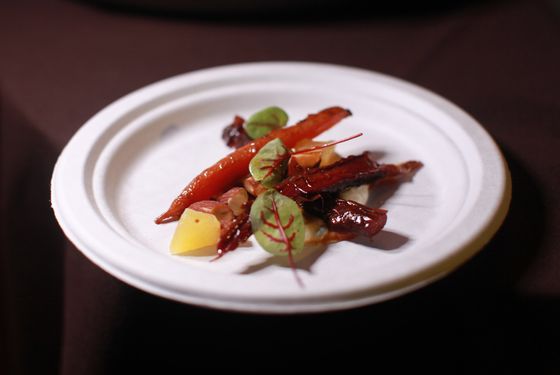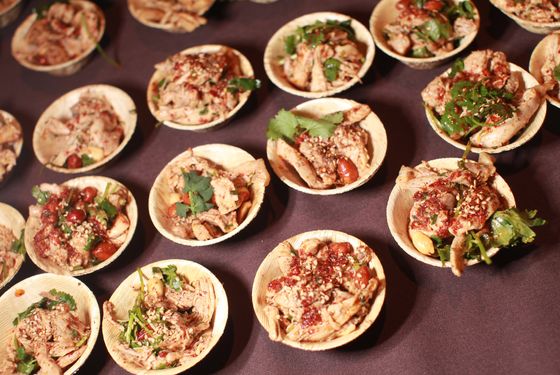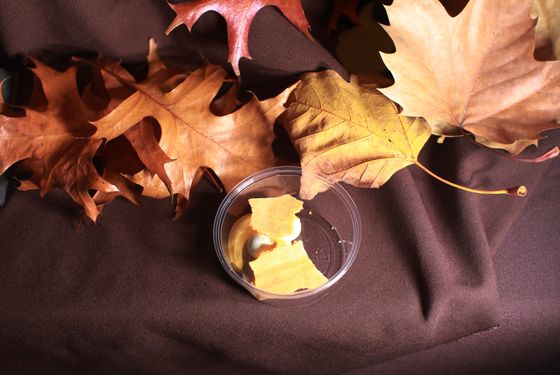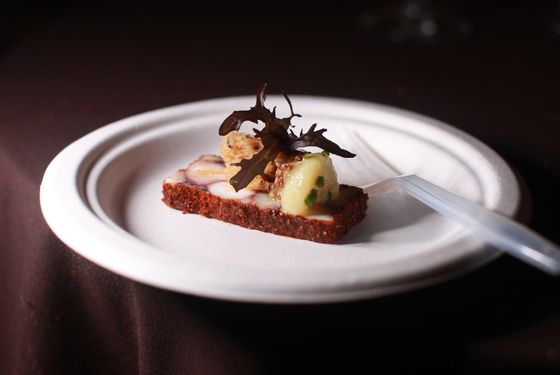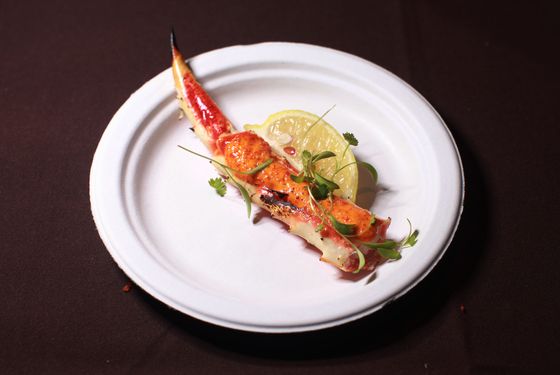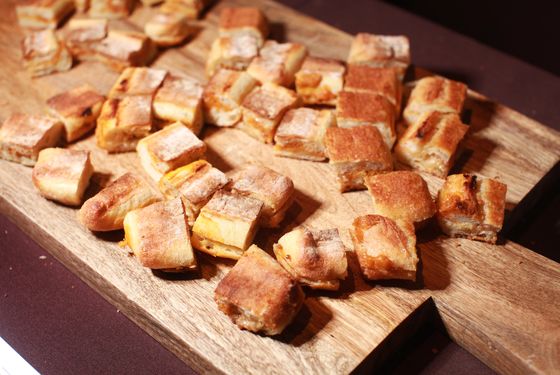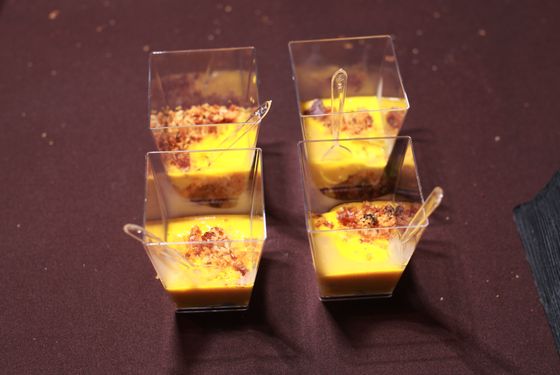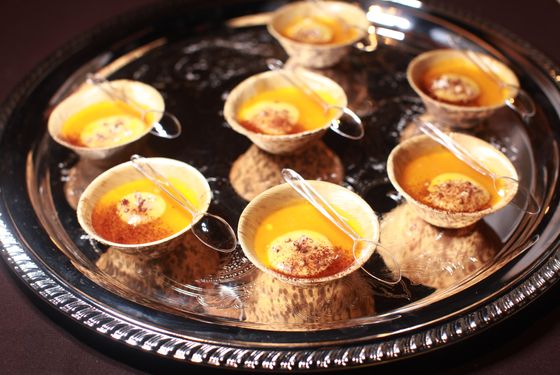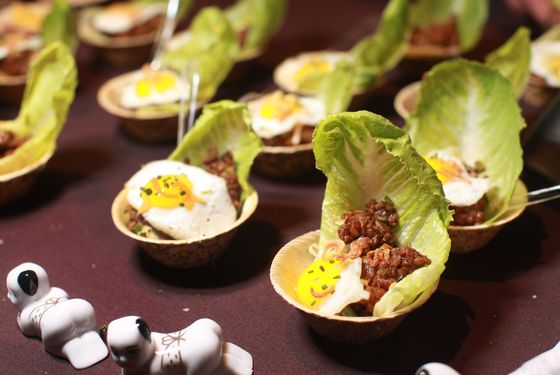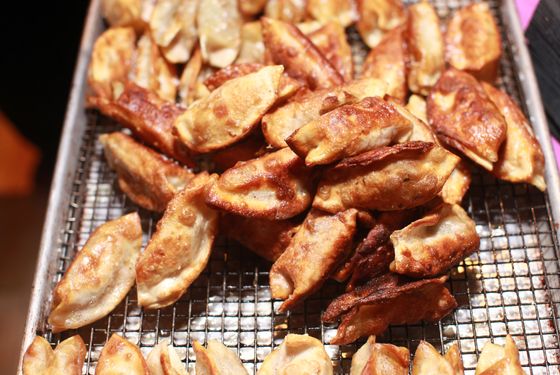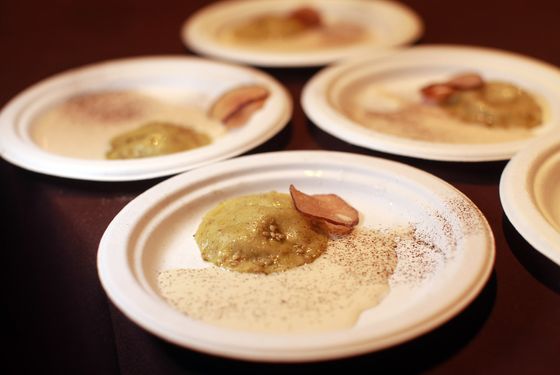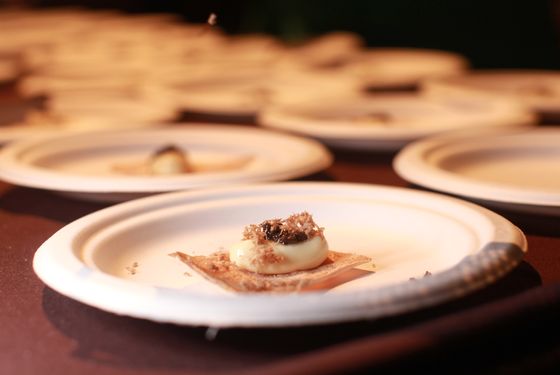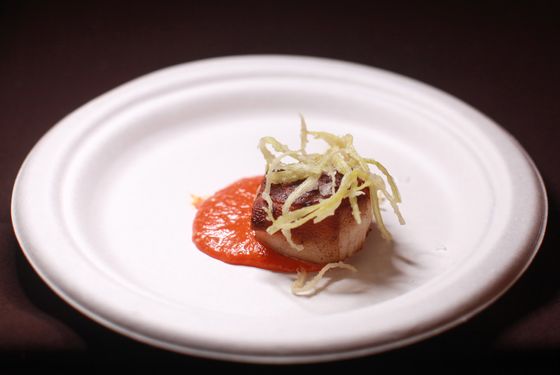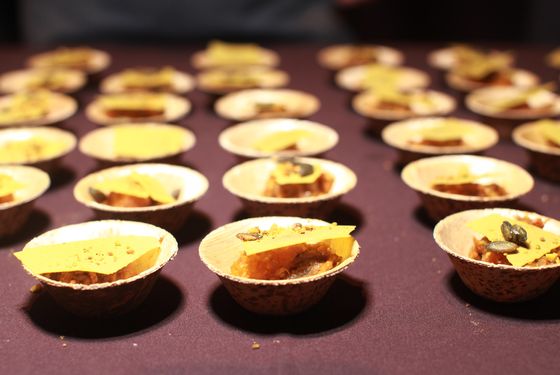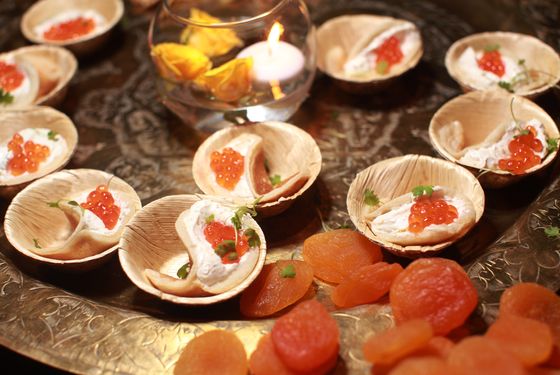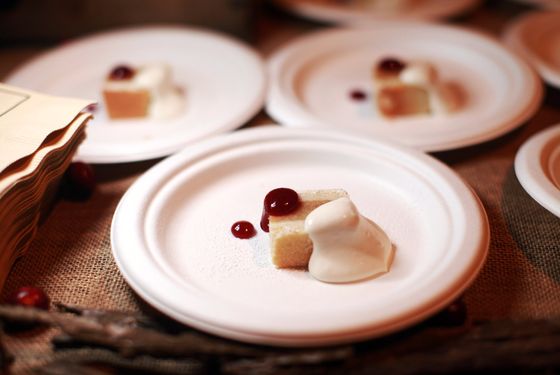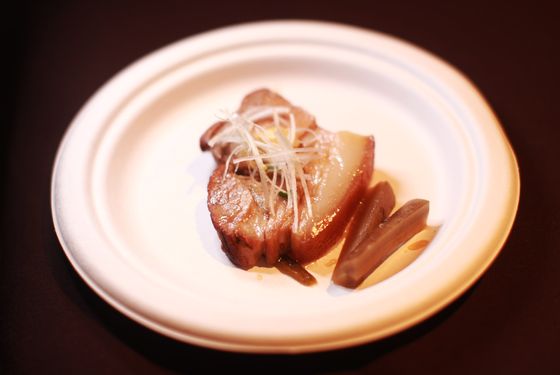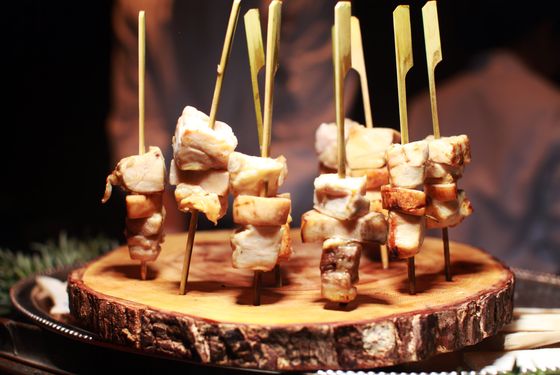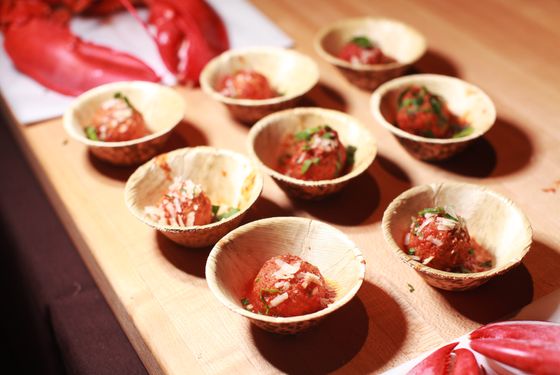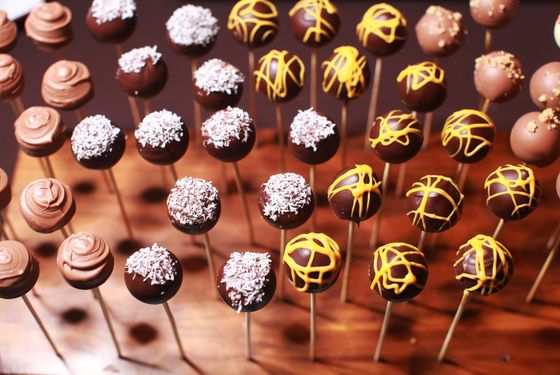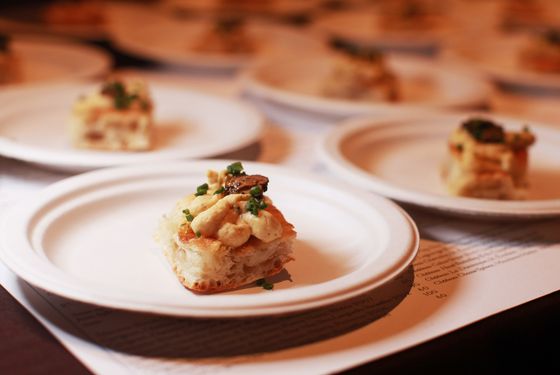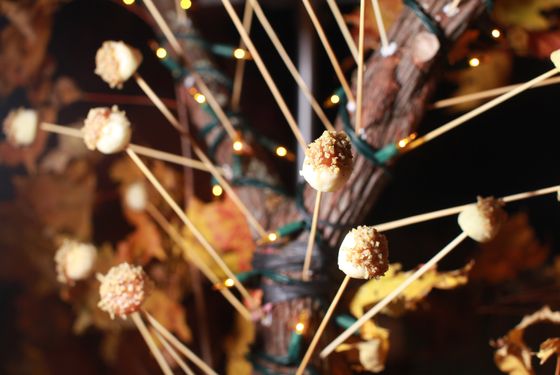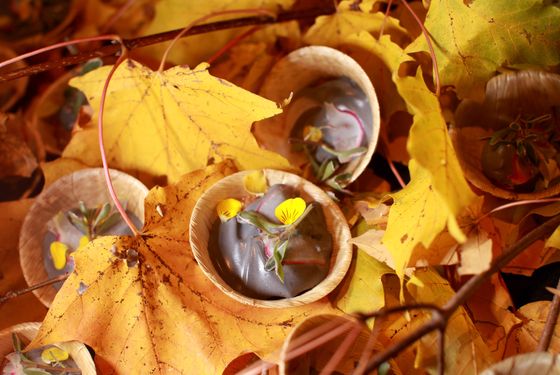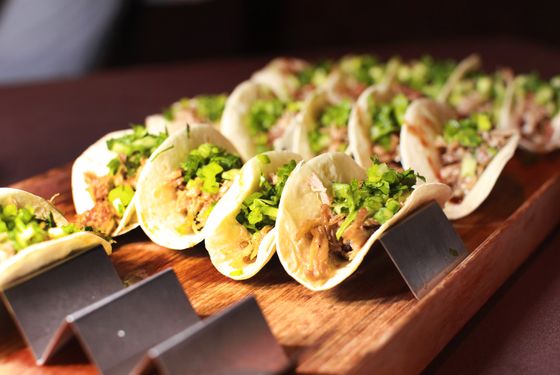 And, one more, a sweet lobster roll made by High Road Craft Ice Cream.