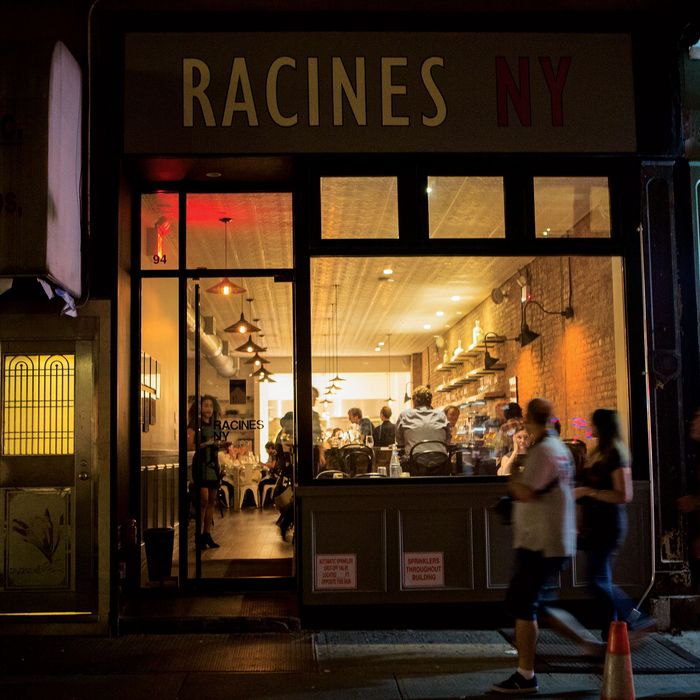 Here, some exciting new spots that go far beyond bread, cheese, and oaky Chardonnay, broken down by wine personality type.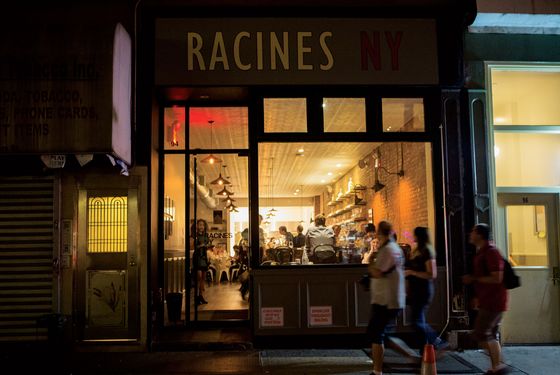 For the Bistronomist: Racines NY
94 Chambers St., nr. Church St.; 212-227-3400
You could spend the evening debating whether this is a French restaurant or a French wine bar, as originally advertised. But then you'd be too busy talking to fully appreciate the artfully crafted plates of Michelin-starred chef Frédéric Duca (his signature veal tartare and seasonal burrata prep, in particular) and the largely natural, mostly French, small-production wine list. It's the collaboration of a like-minded trio of owners: sommelier Arnaud Tronche; David Lanher, who also runs a Racines in Paris; and David Lillie, a partner at the nearby Chambers Street Wines.
For the Domestic Drinker: Humboldt & Jackson
434 Humboldt St., at Jackson St., Williamsburg; 718-349-3355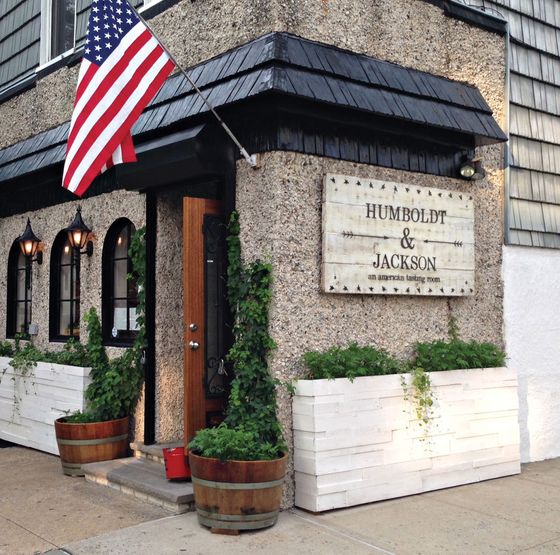 This remodeled banquet hall calls itself an American tasting room, which is apt: The wines are entirely domestic, even obscure. Have you ever had a Seyval Blanc-Cayuga blend from Maine? Have you ever had any wine from Maine? More familiar options include Channing Daughters' Tocai Friulano on tap, plus Gruet's esteemed ­Albuquerque bubbly. Snacks are locally sourced and meticulously prepared, from the housemade beer cheese to the Meat Hook's spicy Louisiana jerky. And if you're not quite sure what to pair with your chilled Michigan Gamay, the informed and ­opinionated bartenders couldn't be happier to help.
For the Italian Vinophile: Mulino a Vino
337 W. 14th St., nr. Ninth Ave.; 212-433-0818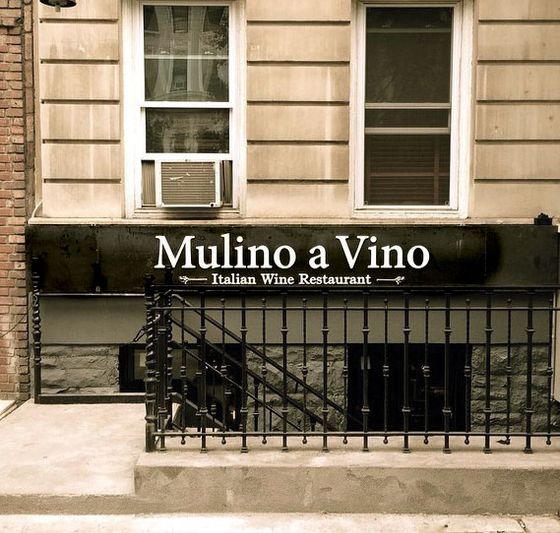 You don't expect to encounter the food of a Michelin-two-starred chef in a 14th Street basement, but here it is: a toasty prosciutto sandwich with burrata; a crisp chickpea-flour pancake topped with tomato carpaccio; the "bombolone cacio & pepe," a.k.a. pasta doughnut. Davide Scabin is known for his modernist exploits at Combal.Zero in Rivoli, but here, he's marrying cucina classica to tweezer food. The menu, though, is subservient to the wine, each bottle opened by cork-piercing Coravin and every wine-list sub­category paired with recommended dishes. Considering Scabin's Piedmont connections, you'll want to spring for a truffle supplement.
For the Late-Night Champagne Sipper: Corkbuzz
75 Ninth Ave., at 15th St.; 646-237-4847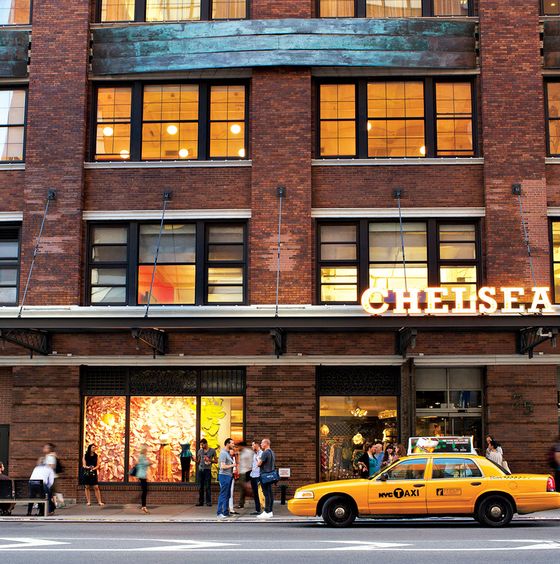 The main difference between this pocket-size Chelsea Market outpost of master sommelier Laura Maniec's wine bar and the Union Square flagship? Missy Robbins, late of A Voce, designed the menu, which teems with Italian-accented small plates that make the spot as much a food destination as one for wine. There are plenty of Eurocentric varieties to pair with Brussels sprouts in a spicy yogurt dressing, soppressata with gnocco fritto, and egg toast with bottarga, but we suspect if left to her own devices, Maniec might opt for bubbly with all of them. She's such a Champagne booster, she sells every bottle for half-price after 10 p.m.
For the Somm Groupie: Aldo Sohm Wine Bar
151 W. 51st St., entrance on 6½ Ave.; 212-554-1143
Where's Aldo? The Le Bernardin sommelier, ranked world's best in 2008, can be found most nights on the high-ceilinged, art-filled premises of his eponymous wine bar. If the loungey sofas are meant to evoke Sohm's living room, the kitchen is entirely partner Eric Ripert's domain: His team assembles towers of Brooklyn-cured meats, a procession of skewers, and the odd novelty like Tibetan-yak cheese grated over truffle pasta. Sohm pours every single wine (including his own Sohm & Kracher Grüner Veltliner, $20 a glass) into the weightless but sturdy Zalto glasses that wine geeks swear emphasize terroir. Try a flight to test that theory.
*This article appears in the November 10, 2014 issue of New York Magazine.
Related: The Season's 10 Best Non-Champagnes