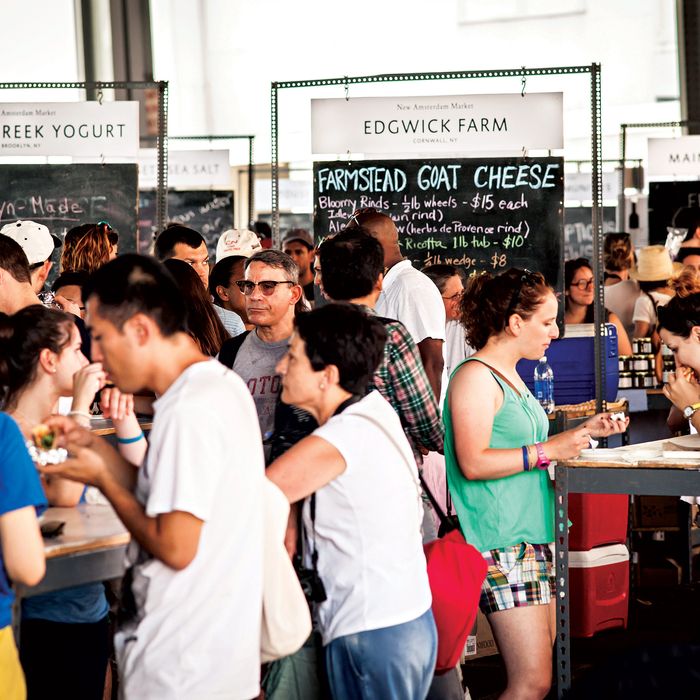 Maybe the market will be indoors this time around?
Photo: Paul Wagtouicz for New Amsterdam Market
Robert LaValva sends word that New Amsterdam Market will hold its next event in late February of 2015, but confirms that the well-regarded vendors' market will not return to its longtime lower Manhattan home outside of the old Fulton Fish Market.
LaValva, who says he's not ready to disclose New Amsterdam's new location, was at odds with the Howard Hughes Corporation, which seeks to redevelop the old Fulton Fish Market site. The market founder intimated in previous interviews that he would consider other venues for the collection of butchers, cheesemongers, seafood dealers, and other vendors. Over the summer, he abruptly pulled the plug on its South Street Seaport location, where events had been held for seven years.
Though there is strong opposition, the real estate developer still plans to demolish the old "New Market" building and erect a tall waterfront tower on the site. Spotted Pig chef April Bloomfield, who was on the market's board of directors, will appear on a panel discussing the future of the Seaport on November 10. More information on that is here.