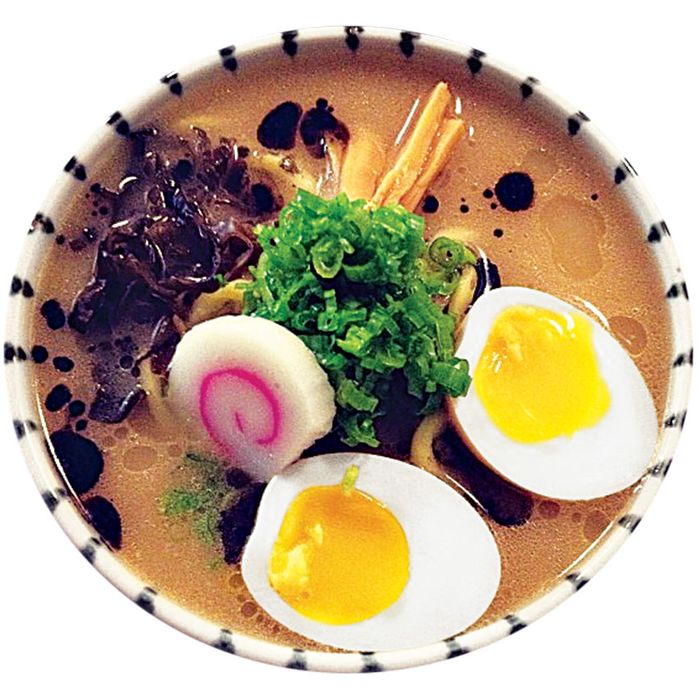 It's tonkotsu time.
Photo: Courtesy of Joshua Smookler
After months and months of waiting on the utility company, Joshua and Heidy Smookler are now cooking with gas and are about ready to bring the following delicious-sounding things to Long Island City, in no particular order: Scallion pancake "okonomiyaki" with foie gras and maple syrup, tofu burrata, fried black cod buns, fried wings stuffed with foie and brioche, and four kinds of ramen, including the lovely black-oil-garnished tonkotsu to your left.
The opening of Mu Ramen's brick-and-mortar happens to be well-timed news, because the snow is coming, and there's nothing we can do about it except stay warm and slurp lots and lots of noodles (in that exact order). Ramen Lab and Xi'an Famous Foods, you're up next.
Earlier: Why Does Con Ed Hate Ramen Shops?
Related: Long Island's Other Jewish Ramen Savant Explains How Mu Ramen Came To Be
[NYT]