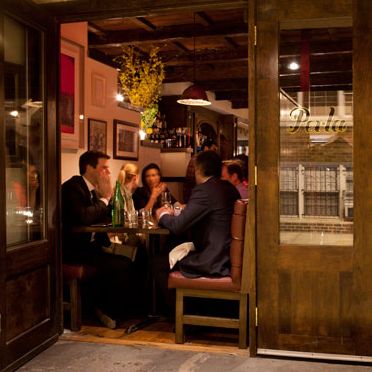 He's the chef at Perla, Montmartre,
and
Jeffrey's Grocery.
Photo: Melissa Hom
New York's losing yet another talented chef: Michael Toscano, executive chef at Perla, Montmartre, and Jeffrey's Grocery, has decided to leave New York to move to Charleston, South Carolina, with his family. It's a big loss for Happy Cooking — Gabriel Stulman's restaurant group — as he's won many, many awards under his tenure.
As for the replacements: Perla chef de cuisine Jack Harris is taking over that kitchen; Joseph Leonard chef de cuisine Patrick McGrath is the new executive chef at Montmartre; and Ryan Aldrich (the Harrison, Bouley) is in at Jeffrey's Grocery.
Related: Why It's Become More Tempting Than Ever for Chefs to Leave New York