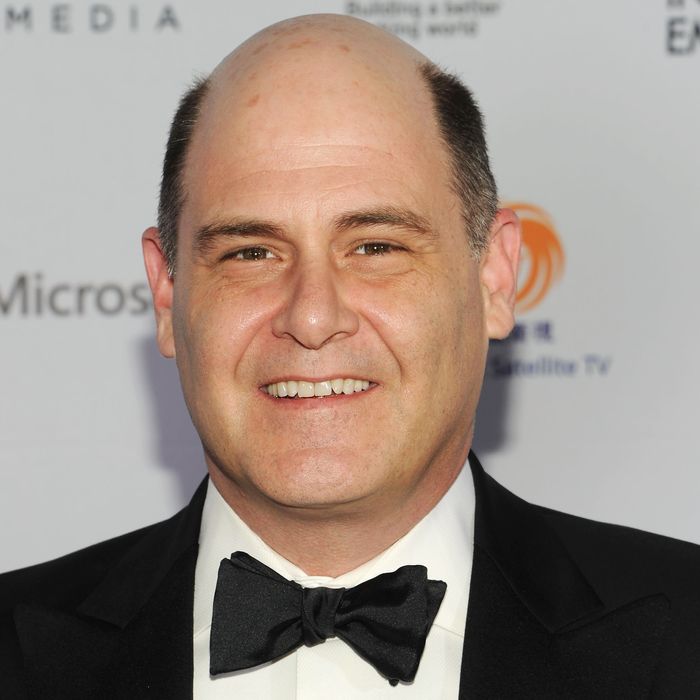 He's pro-brine.
Photo: Andrew Toth/Getty Images
You never know who's going to be a Thanksgiving fanatic. Take, for example, Mad Men creator Matthew Weiner. Based on his show, you might guess that Turkey Day at the Weiner household is full of retro cocktails and an almost-oppressive aura of melancholy. But when New York bumped into the showrunner at the New York Hilton during last night's International Emmy Awards, we were surprised to hear that he's very … enthusiastic about the holiday.

"I full-on cook Thanksgiving," he told us. "I totally took over that holiday because I love it. My wife does not cook. My wife organizes, cleans, and puts out chairs and makes everything look amazing." Weiner's top recipe? "I make a killer turkey," he says, "the secret of which is that it is covered with cayenne pepper and brined." Also, there is next-level dressing: "I make a stuffing that's made out of five or six kinds of stuffing … I make mashed potatoes, and people have to bring everything else.
Of course, Weiner tells us there is one nod to the meal that even Don Draper would appreciate: "I love canned jelly cranberry sauce. I am that person."
Related: Thanksgiving Guide 2014