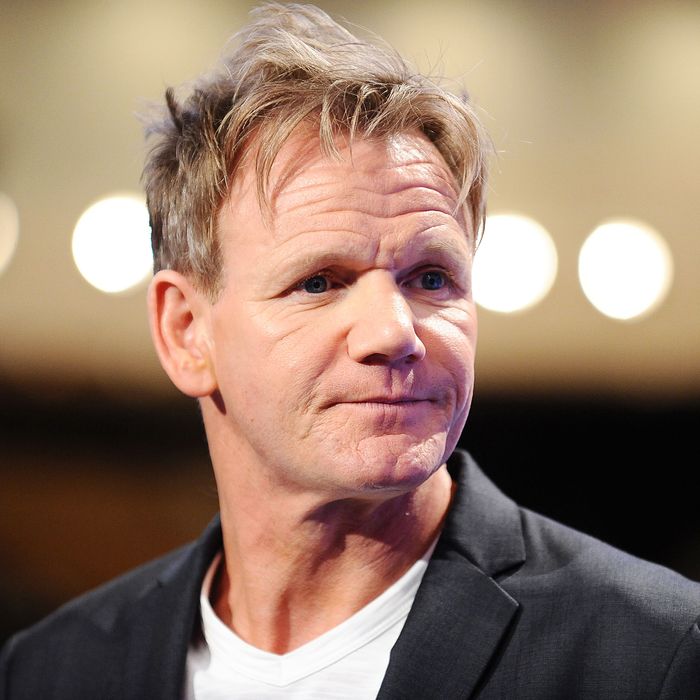 He's loosening up the reins.
Photo: Jason LaVeris/Getty Images
According to the Sunday Times, the chef and restaurateur is looking to sell a 50 percent stake in his 24-strong Gordon Ramsay Group, a move it sounds like could bring him and partner Stuart Gillies as much as £80 million and maybe some cash flow to put toward their goal of "do[ing] 50 new restaurants over the next five years," many in far-flung locales. Ramsay is working with financial adviser BDO to have investors lined up within the next twelve months, though it's said he wants to retain majority control.
With its focus on white tablecloth dining and luxury ingredients, GRG nearly went under during the recession. Ramsay put in millions of his own cash, and the company is rumored to be about $50 million in debt. A claque of investors would be Ramsay's proof that GRG is, as he insists, "strong as an ox." The group is at least as industrious as one, in any event: Heddon Street Kitchen opens this week, and something's in the works at the former Aubergine, where the chef began his career decades ago.
Related: Gordon Ramsay Has Opened 49 Restaurants in His Career — and Seen 23 Close
[Sunday Times, Telegraph UK]