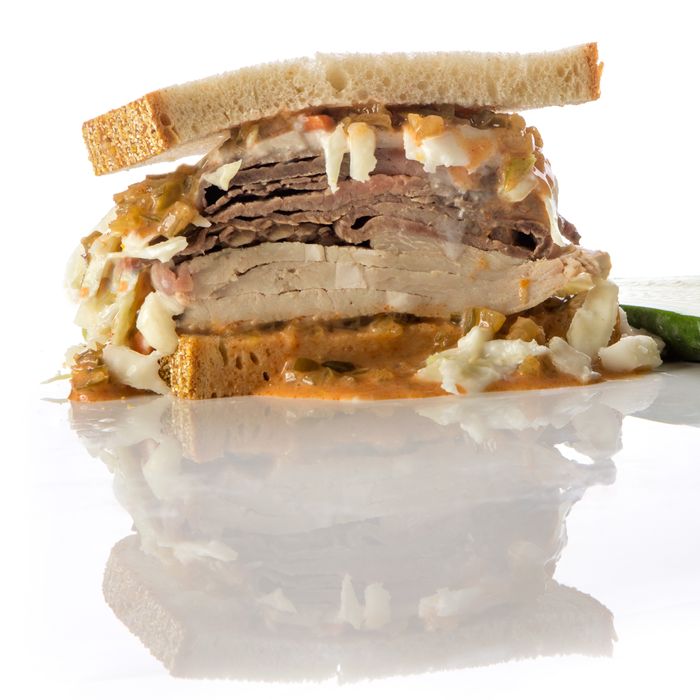 Make sure you keep your ticket when you get your sandwich.
Photo: Jed Egan/New York Magazine
For the first time in probably forever, Katz's Delicatessen will sell a limited-edition sandwich, and it's a doozy: The Roast Beast is made with roast beef, turkey breast, and the Lower East Side institution's famous soft salami, as well as some house coleslaw and plenty of Russian dressing. It's on rye, or course, and will be sold from November 17 to December 28. The sandwich is slightly more mammoth in real life, and if the picture doesn't make it clear, it's got a real Seussian thing going on.
Katz's, of course, does not normally serve sandwiches piled with meat. Its hardworking slicers do not dabble in the precarious mountains of cold cuts spaced out with slices of rye as they were served at the lamented Stage Deli. This one happens to be a festive tie-in with Dr. Seuss' How the Grinch Stole Christmas! The Musical, which is playing the at Theater at Madison Square Garden from December 5 to December 28. It costs $22 plus tax, and no holiday cheer at all is needed to enjoy it.