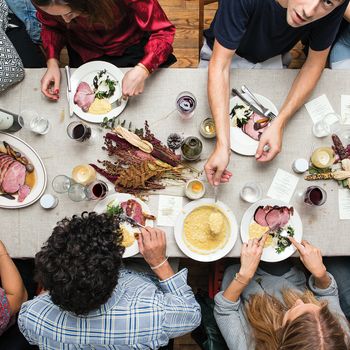 The pork had been brined for a day, then roasted and carved.
Photo: Jeremy Liebman
"When you're throwing a dinner party for 12 people in a studio apartment, you need every inch of space you can get," Henry Harper explains. "So for this one, my mattress ended up in the hallway." Making do is part of the fun for Harper, who throws a semi-secret invite-only roving dinner series known as Sylvie's. He started these pop-up dinners about a year and a half ago, collaborating with sous-chefs from the city's top restaurants to create meals for groups of ten to 50 friends, and friends of friends, at whatever Airbnb, garage, or rooftop he can finagle his way into—and, from time to time, his own studio. For this evening's festivities, he enlisted his frequent collaborator Josh Saffer, Del Posto's sous-chef. The menu featured a lot of items that didn't need to be cooked (raw oysters, prosciutto and figs) or could be prepared ahead of time (like the pork). Reheating all the eggs and cooking the mushrooms and chicory in the teeny-tiny kitchen were the trickiest tasks. But by balancing pots on top of the fridge, boiling water in a teakettle, and plating courses on cabinets, Saffer was able to pull it off. "I didn't want to make the dinner seem too fancy," he says. "I wanted it to feel like going to your parents' for the holidays—but without the parents."
The Menu:
Wellfleet oysters with plum mignonette
Prosciutto di Parma and black mission figs with balsamic
Wild mushrooms, chicory with poached egg, and salumi vinaigrette
Roasted pork and pan gravy
Fresh-corn polenta
Mustard green, pear, and matsutake salad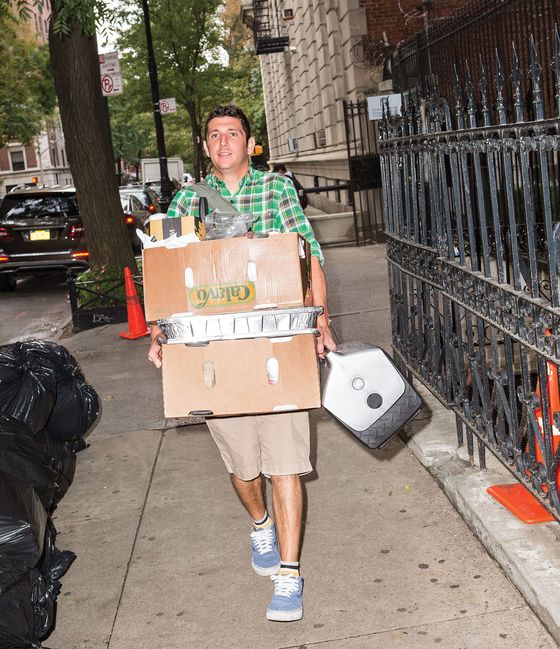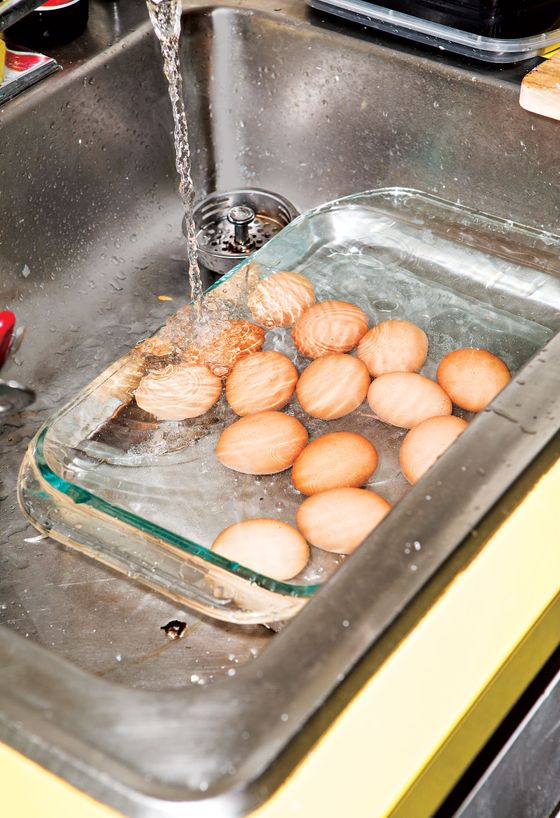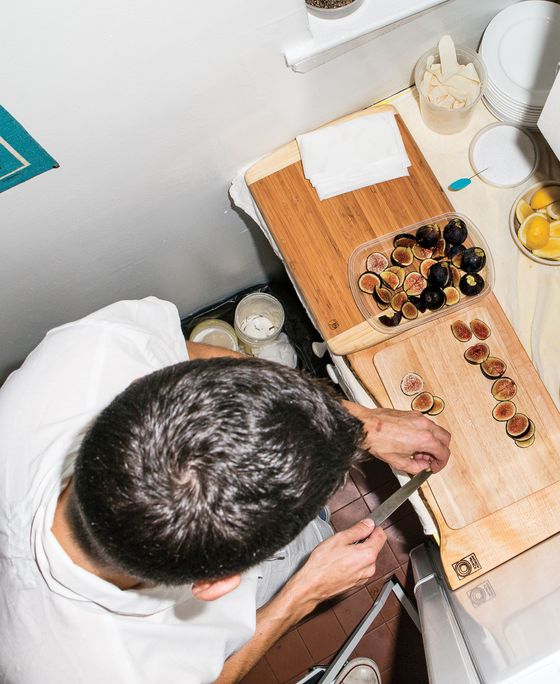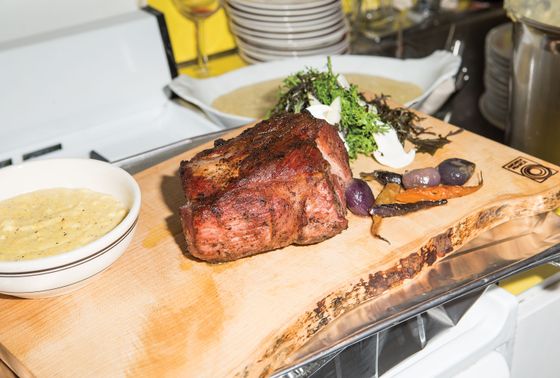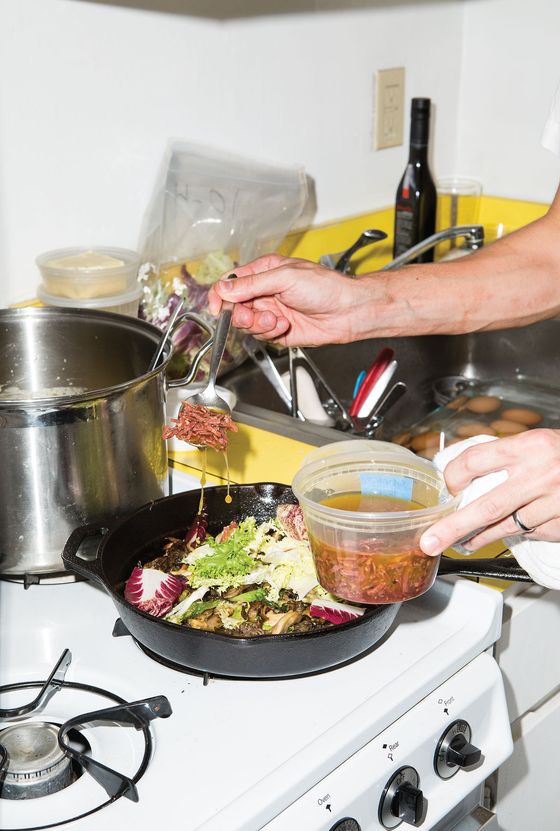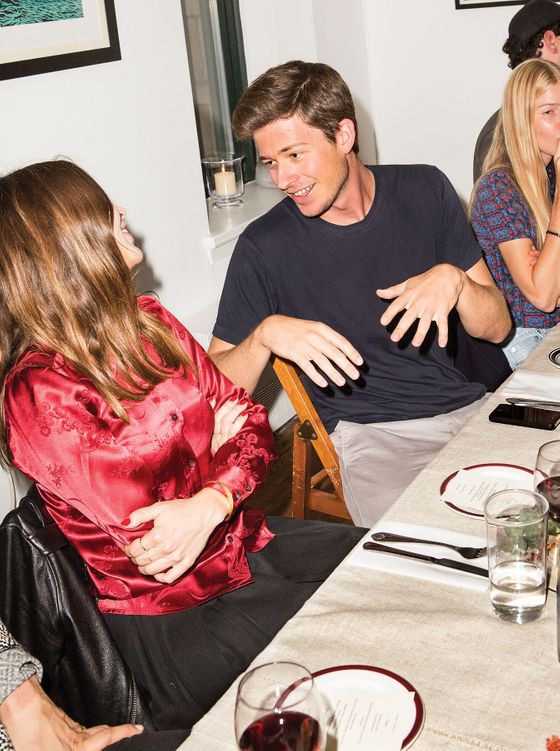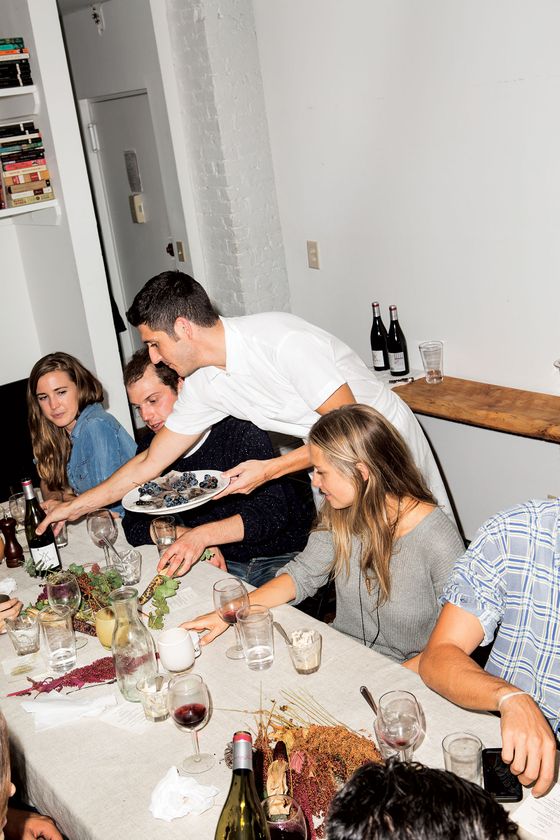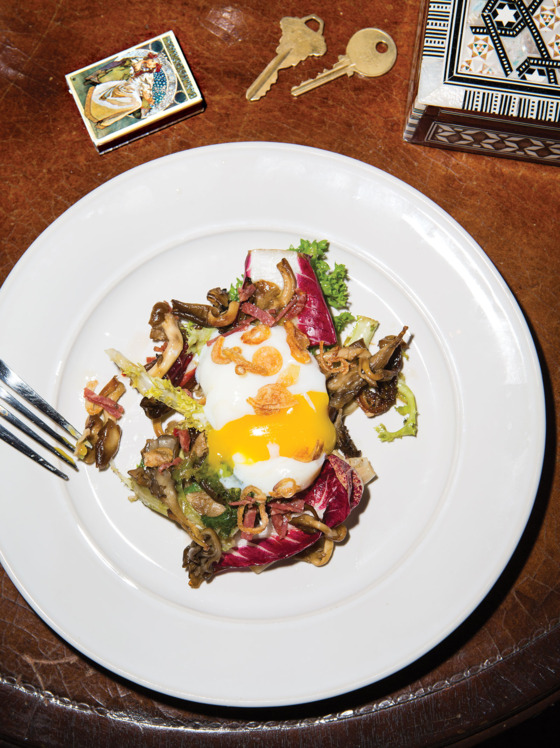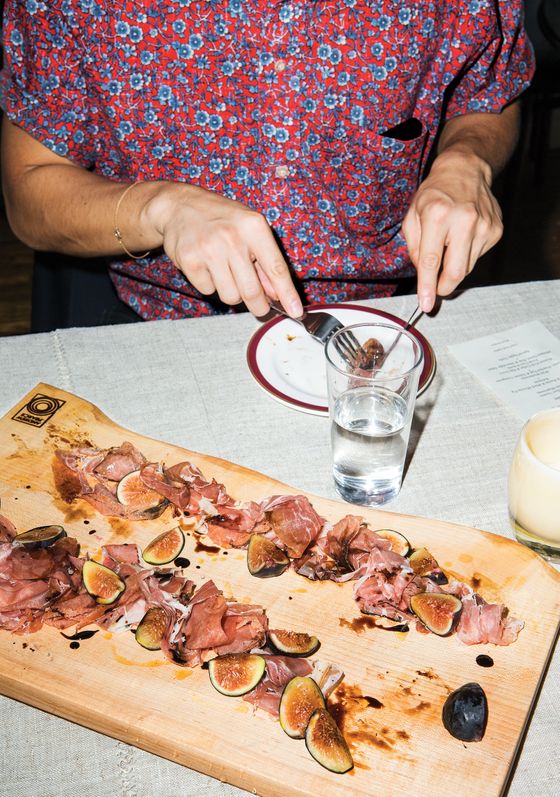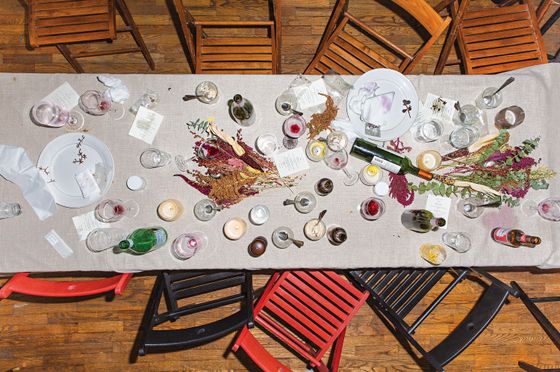 *This article appears in the November 10, 2014 issue of New York Magazine.