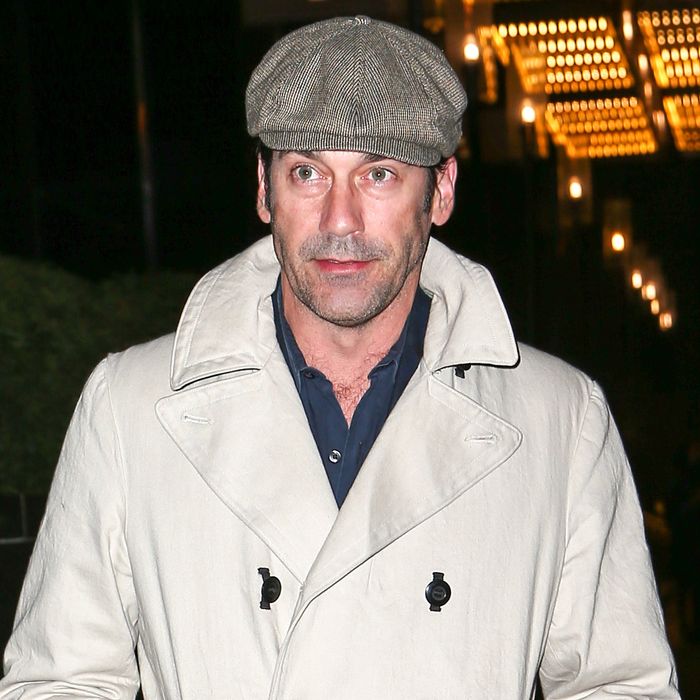 Spotted twice in one week.
Photo: Santi/Splash News/Corbis
This week brings a couple of Halloween holdovers: Rihanna showed up as Ninja Turtle Raphael at the Raven, and Heidi Klum pulled out all the stops (as usual), holding court at her star-studded Tao Downtown bash while wearing an elaborate butterfly costume. Later in the week, Jon Hamm and Ben Stiller ate at Café Luxembourg, and Prince partied at Butter. Read it all, straight ahead.
Arlington Club: Hoda Kotb dined with a friend. [Page Six/NYP]
Bodega Negra: Adrian Grenier showed up. [Page Six/NYP]
Bowery Meat Company: Jon Bon Jovi checked out the latest venture from the Lure Fishbar team. [Page Six/NYP]
Butter: Prince danced the night away after his showstopping Saturday Night Live performance. [Page Six/NYP]
Café Luxembourg: Jon Hamm and Ben Stiller dined at separate tables. [Page Six/NYP]
Colors: Jon Hamm sat down at a gluten-free restaurant. [Page Six/NYP]
Four Seasons: Ina Garten had lunch with her husband, Jeffrey. [Page Six/NYP]
Junior's: Spike Lee dropped by the morning after the Knicks game. [Page Six/NYP]
Michael's: Les Moonves, Al Roker, Deborah Roberts, Bryant Gumbel, and Fern Mallis were on hand to fete the restaurant's 25th anniversary. [Page Six/NYP]
Pagani: Jimmy Page stopped by. [Page Six/NYP]
Philippe: Kevin Durant ate with some of his Oklahoma City Thunder teammates. [Grub Street]
The Raven: Rihanna dressed up as a Teenage Mutant Ninja Turtle. [Page Six/NYP]
Sistina: Sopranos creator David Chase was spotted. [Page Six/NYP]
STK: Caroline Wozniacki celebrated finishing the marathon with tennis BFF Serena Williams. [Page Six/NYP]
Tao Downtown: Julian Schnabel, Bethenny Frankel, Zoë Kravitz, Joe Jonas, Ben McKenzie, Michelle Trachtenberg, and Russell Simmons were among the guests at Heidi Klum's Halloween party. [Page Six/NYP, Just Jared]
Upland: Gigi Hadid brought a group of friends to the opening of Justin Smillie's new restaurant. [Page Six/NYP]