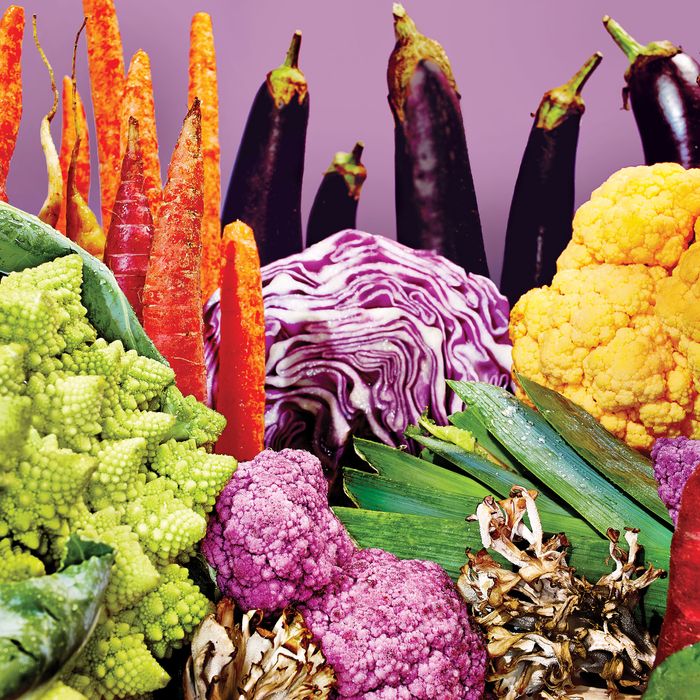 Photo: Bobby Doherty/New York Magazine
 For Jean-Georges Vongerichten's latest culinary venture, his ninth restaurant in Manhattan, the chef is going all-veggie. Provisionally named ABC V, it will open in early 2015 alongside his two other restaurants in the ABC Carpet & Home complex, ABC Kitchen and ABC Cocina. The menu will have raw, vegan, and vegetarian options. This meal highlights the best of fall and winter offerings: a parsnip soup with layers of coconut and lime-juice foam; a watercress-and-red-cabbage salad topped with leeks; roasted Brussels sprouts; multicolored cauliflower with jalapeño-spiked applesauce; winter vegetables with a cilantro-and-mint curry sauce; and an extraordinary carrot soufflé, inspired by a recent trip to Japan. Since the recipe steps are slightly complicated, Vongerichten suggests making several of the sauces a day or two in advance, and assembling them at the last minute when the vegetables are cooked, so as to keep the textures crisp.
The Menu:
Parsnip soup with coconut, lime, and mint
Wine pairing: Grüner Veltliner, Rainer Wess 2013, Wachau
Watercress-and-red-cabbage salad with crispy leeks
Wine pairing: Chenin Blanc, Domaine Laureau "Les Genêts" 2007, Savennières
Roasted Brussels sprouts and Romanesco cauliflower and green applesauce with jalapeños
Wine pairing: Sauvignon Blanc, Merry Edwards 2012, Russian River
Valley, CA
Winter vegetables in herbal green curry
Wine pairing: Pinot Gris, Domaine Ehrhart, IM Berg, 2012, Alsace
Carrot soufflé
Wine pairing: Vin Santo del Chianti, Poggio Salvi 2003, Tuscany
See chef Vongerichten's recipe for winter vegetables in herbal green curry below.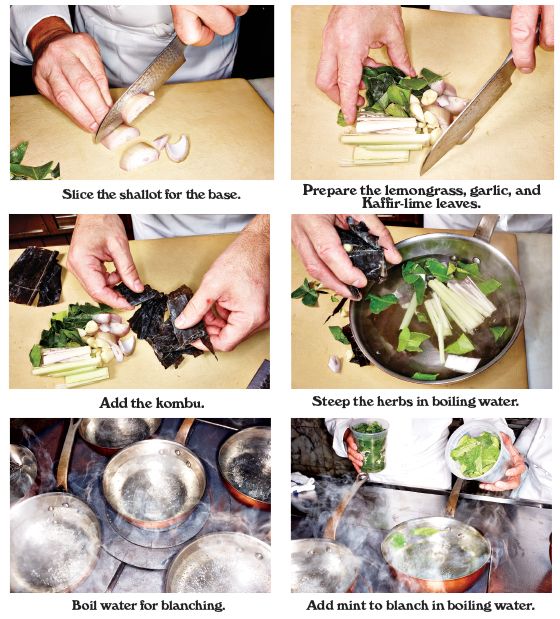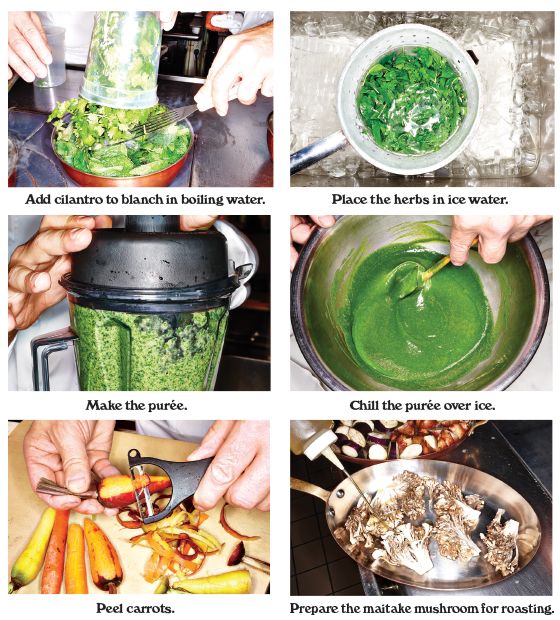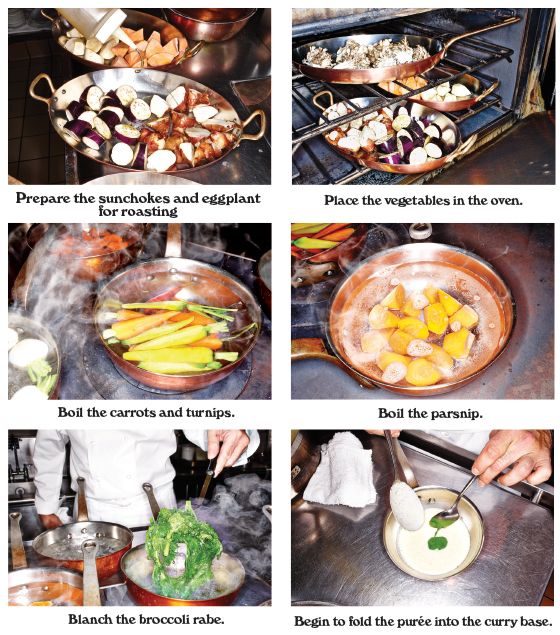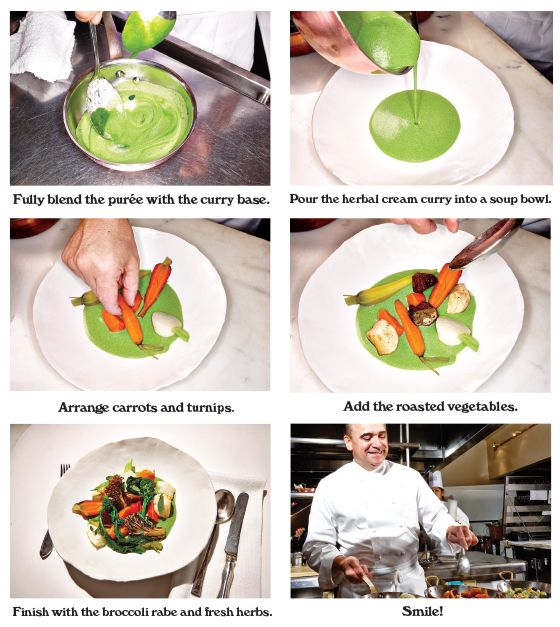 *This article appears in the November 10, 2014 issue of New York Magazine.