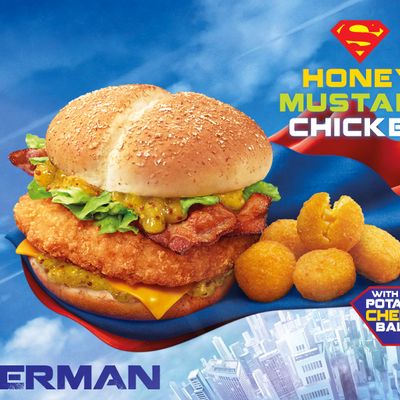 B.Y.O. Cape
Photo: Courtesy of McDonald's
The Batman-themed burger swooped dramatically into McDonald's Hong Kong locations a few months back, and now the chain has a Superman sandwich. In the Man of Steel's tribute meal, you'll find a Honey Mustard Chicken sandwich, which proudly touts its "slice of processed cheese," as well as bacon and a double dousing of sauce. Instead of fries, there's side of potato croquettes. A bright blue Bubblegum McFloat with whip rounds it all out.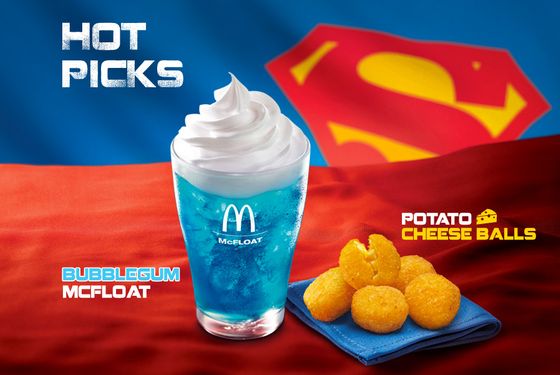 Two boxes bring the Man of Steel to life with either his debonair spit curl or a foldout chest shield:
While Bats and Superman work out their differences through trans-fats and calorie counts, just remember that Wonder Woman, the Flash, and Green Lantern are also getting their own meals soon, too, in the upcoming months.
Related: Hong Kong McDonald's Rolls Out a Mysterious 'Batman' Burger
[Hong Kong McDonald's via Comic Book Movie]