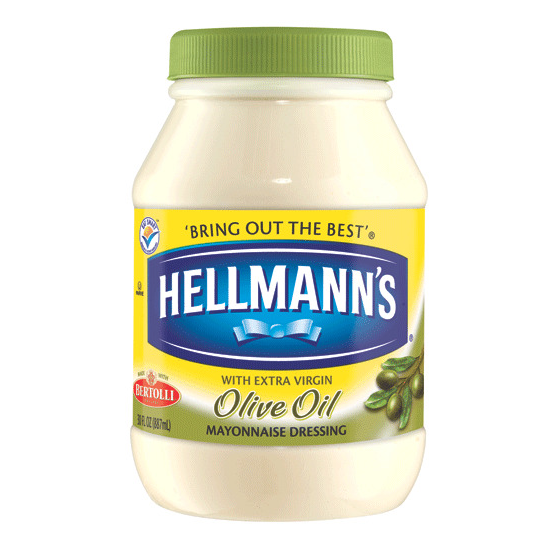 Hellmann's is making sure you don't think this is mayonnaise.
Unilever, which makes Hellmann's, seemingly gave its webmasters a bunch of busy work over the weekend. Maybe they were worried that Just Mayo–maker Hampton Creek would be online to check if Hellmann's used the words mayo and mayonnaise to describe products that do not, in fact, fit the traditional (or the FDA's) definition of mayonnaise, which would be a critical snafu now that Unilever is locked in a false-advertising lawsuit with Hampton Creek to define America's favorite condiment and possibly knock its competitor off the grocery-store shelf. As it turns out, Hampton Creek founder Josh Tetrick told the Times he was combing the Hellmann's site for these very goofs when its page for Creamy Balsamic Mayonnaise Dressing mysteriously "just vanished."
It was "kind of freaky," an onlooker said; in all, several pages have been taken down or have been edited. Tetrick told the paper the website revisions included appending the word dressing to every mention of, say, Creamy Balsamic Mayonnaise — the item's URL is now inactive. The products subject to revisions still have the word mayonnaise on the packaging, and most of the products mentioned have eggs in them, too, but all of the goods have been updated so that Just Mayo's legal team won't be able to nitpick. So that's some shady mayonnaise conspiracy kind of stuff.
The doctoring has even expanded into the domain of customer reviews, "at least" ten in all: Of the two that once appeared on the Hellmann's Mayonnaise Dressing with Olive Oil page, one called the product "olive oil mayonnaise," and the other was simply titled "Best mayonnaise!" Both are now MIA.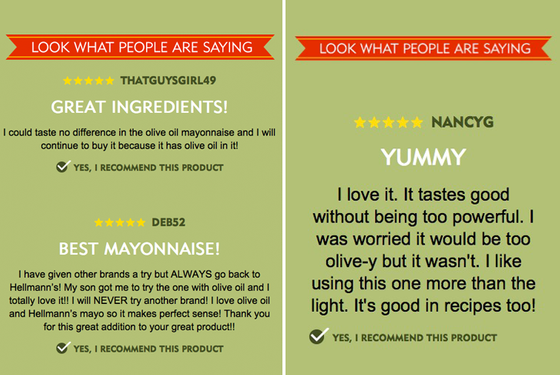 Hellmann's hasn't offered much of an explanation for these updates, but Unilever executives said that Hampton Creek has known about misleading labels "for months and done nothing," adding "the minute we found out there was something misleading on our pages, we took action."
That concludes today's news of tense condiment intrigue. All we hope for now is that Heinz's French Mustard has its citizenship papers in order.
Related: Hellmann's Moves to Block Sales of Vegan 'Mayonnaise'
[NYT]
*This post has been updated throughout.