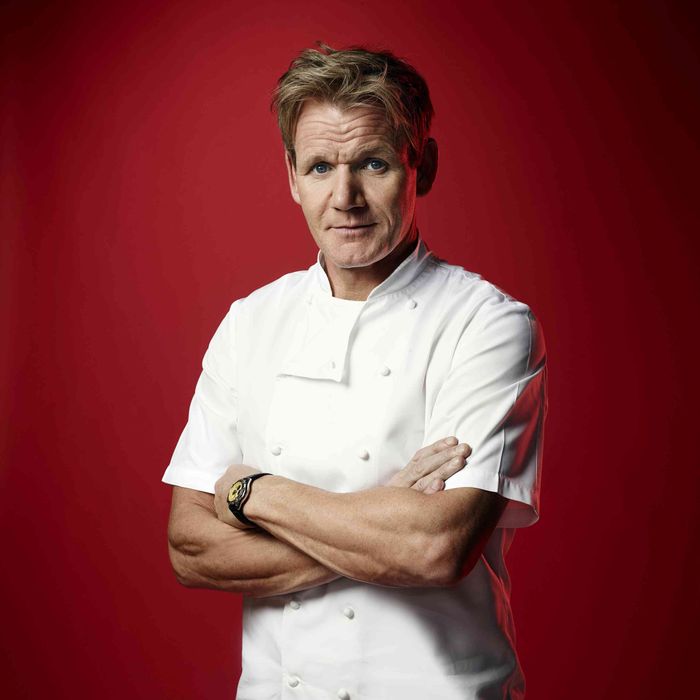 He's feeling okay about it now, if you couldn't tell.
Photo: FOX
It seems the arch adversary's rivals have taken a page from the master: Gordon Ramsay told British TV host Jonathan Ross this weekend that he and his full staff, eagerly awaiting the crush of diners, found themselves cutting perfect brunoise to an empty house on Heddon Street Kitchen's opening night two weeks ago. "Saturday was our first big day," said Ramsay."We had 140 on the books and we had 100 [not] show." Ouch.
The chef, who has recently been in touch with what could be considered his softer side, said the sabotage was "bad spirit" and proved his competitors' "level of envy." Apparently, it was a pretty glum evening for the staff, and the move is forcing Ramsay to "reconfirm every table," since he guesses the individual booked the block online. Ramsay didn't conjecture about who the mastermind was, but maybe it's just that the task was too difficult — the chef has been known to have an enemy, or ten.
Related: The 20 Most Despicable Things Gordon Ramsay Has Said and Done, Ranked
[ITV, Telegraph]