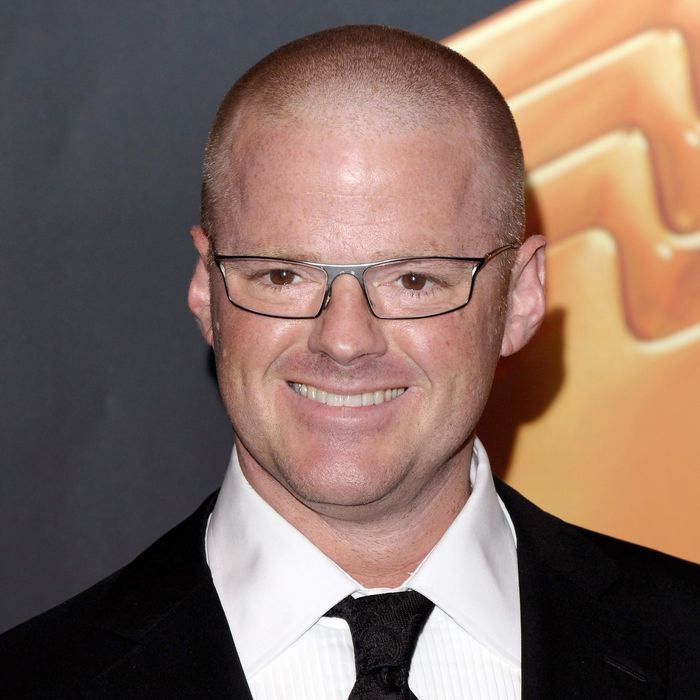 The Fat Duck is headed Down Under.
Photo: Gareth Cattermole/Getty Images
In today's installment of Who's Hacking the Great Chefs of Europe, it seems of the 250,000 people who applied to be a part of the magic that will happen when Heston Blumenthal brings the Fat Duck to Australia next year, some 800 attempts were the work of what are most likely brogrammers looking to add another notch to their Michelin belts. An estimated 100 of the reservations for the Melbourne pop-up went to scammers, and elsewhere, three "financial professionals hired an IT expert based in Asia to write a computer program to bypass controls that limit how many times they could apply," landing 50 tables in the process.
Apparently some of the scalped Fat Duck tickets are selling for $400 more than their already-astronomical $475 ticket price, elevating Blumenthal's dinners to Taylor Swift–ian scalping proportions. Dozens of customers who missed out have tweeted their outrage, so it's a good thing the British chef is planning a permanent restaurant for Australia. Maybe he'll even take walk-ins.

[Eater]