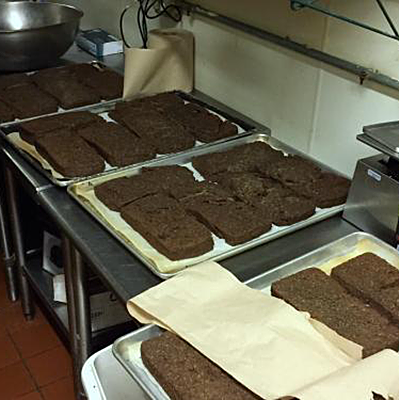 Guinness would never attempt anything like this.
The name Beer for Breakfast sounds disturbingly spot-on for Dogfish Head's latest ridiculous brew, an "everything-but-the-breakfast-nook stout." Founder Sam Calagione says the goal for this one-off brew was "a beer that has the most diverse group of ingredients" tied to the day's most important meal.
This is what success looks like: Maple syrup harvested from western Massachusetts, applewood-smoked barley, lactose (or milk sugar), a special cold-brew coffee from St. Paul's J&S; Bean Factory, and — the pièce de résistance — 25 pounds of scrapple all figure into the mix. The scrapple is from Rapa, and of course the brewery is being affectionate when it describes the stuff as "a cross between bacon, a sausage patty, and a corn muffin." The offering will be served exclusively on draft at the Rehoboth Beach, Delaware, brewpub starting December 5.
[DFH]