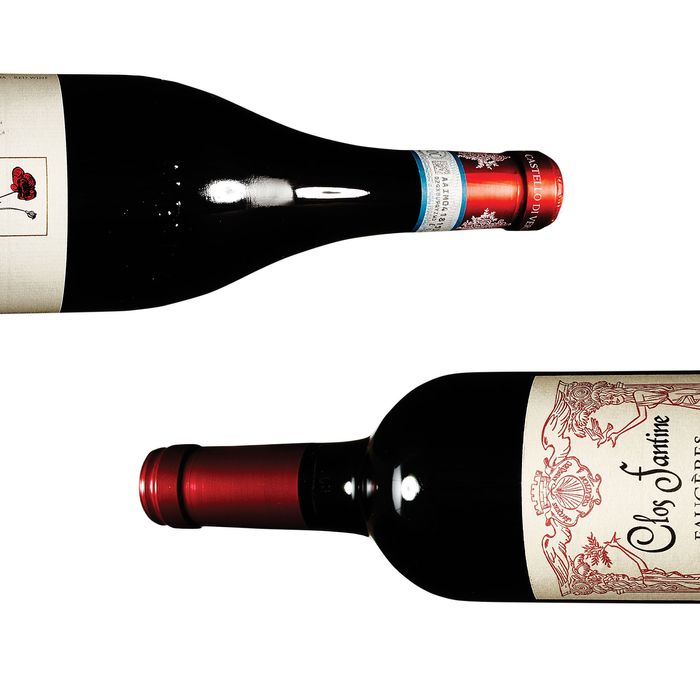 2013 Castello di Verduno 'Basadone' Pelaverga from Roberta's (left); Gramercy Tavern's Clos Fantine Faugères Cuvée Tradition, 2012
Photo: Bobby Doherty/New York Magazine
We asked some city wine directors call out their their favorite bottles from their colleagues' lists.



Paul Grieco, Terroir
"I'd drink the 2013 Castello di Verduno 'Basadone' Pelaverga ($50) from Roberta's, because acidity always wins the game with red wine and because [beverage director] Amanda Smeltz has assembled a sweet list of sweet juice at sweet prices."
Amanda Smeltz, Roberta's
"Here's the bottle I'd pick off the Gramercy Tavern wine list: Clos Fantine Faugères Cuvée Tradition, 2012 ($50), because it's one of my favorite 'natural' wines currently available. It's rough-hewn but full of fruit, acid, and life; a forward-thinking, affordable bottle."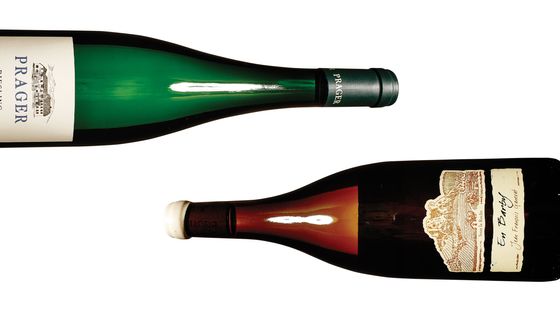 Juliette Pope, Gramercy Tavern
"I'd drink Prager's 2001 Achleiten Smaragd Riesling ($195) from Jordan Salcito's list at Momofuku Ssäm Bar. Prager makes some of the most complex, food-worthy whites on the planet."
Jordan Salcito, Momofuku
"I think that Francesco Grosso's list at Marea is beautifully curated, unsung, and packed with lesser-known gems, like this rare, complex, and enjoyable 2009 'En Barby' Savagnin bottle from Jean-François Ganevat ($135)."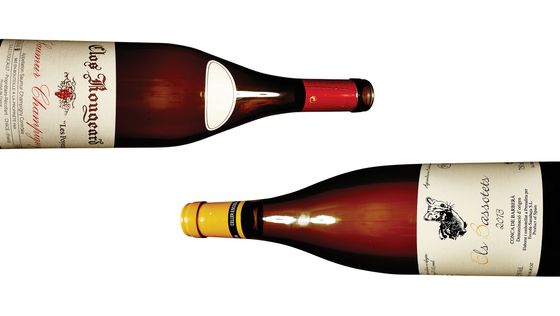 Francesco Grosso, Marea
"I'd pick the 2009 Clos Rougeard, Saumur-Champigny 'Les Poyeux' ($195) from Reynard. It's just ripe enough in this vintage that I don't feel too bad about opening it so young."
Lee Campbell, Reynard at the Wythe Hotel
"I'd drink Escoda-Sanahuja's 'Els Bassotets' Conca de Barberà 2013 ($50) at Contra; this Spanish producer is making really exciting stuff."
*This article appears in the November 10, 2014 issue of New York Magazine.
Related: 5 New Wine Bars to Try Right Now
The Season's 10 Best Non-Champagnes