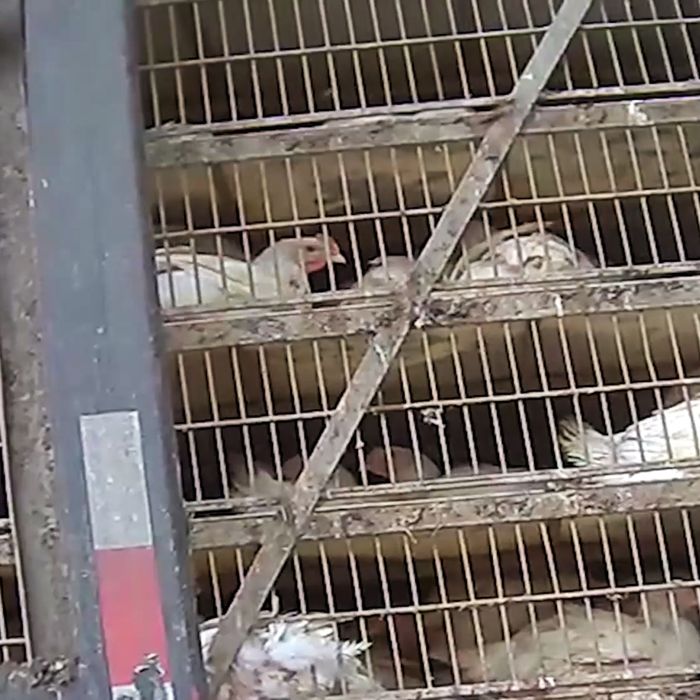 For those who can stomach it, the group Mercy for Animals has released another gut-wrenching video depicting animal cruelty, this time secretly recorded between January and April of this year at the Mississippi farm and Tennessee slaughterhouse of a large Chicago-based supplier, Koch Foods. The video, narrated by Simpsons co-creator Sam Simon, shows birds hurled through the air and kicked, then subjected to a poorly calibrated blade that is meant to quickly slit their throats but instead leaves them alive during de-feathering.
Mercy alleges Chick-fil-A is the buyer of this meat because team members "talked with managers and workers at Koch Foods," which confirmed it.
Chick-fil-A denies this. Besides reconfirming its commitment to "responsible environmental stewardship," part of a larger push for transparency and changing its sourcing policies, it also maintains that it quit buying chickens from Koch Foods back in April of 2013. Mercy "can prove otherwise," it says: "We have audio recordings and video recordings documenting that these facilities did supply — and we believe do supply — Chick-fil-A," claims education director Nick Cooney. Chick-fil-A and Koch Foods haven't commented further, but somebody's wrong, and depending on who it is, things could get nasty in court. Mercy is certain enough it's not wrong that the organization posted the disturbing footage on a stand-alone website called Chick-fil-A Tortures Chickens.
Here's the video, which, as always, isn't for the faint of heart: