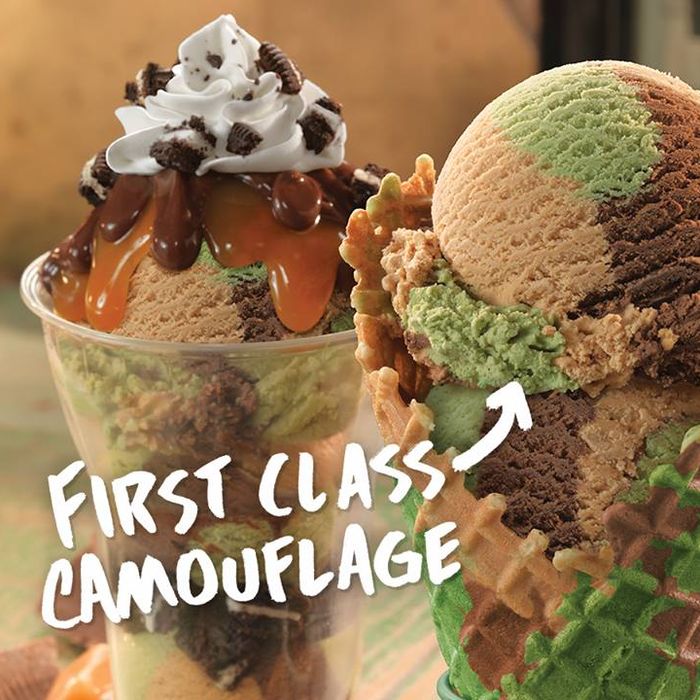 The waffle cone is hard to spot in the middle of the woods.
Photo: Baskin-Robins
While other chains are bending over backwards to make their fake Cronuts stand out in a marketplace saturated with knockoffs, Baskin-Robbins has done a real bang-up job with its new, splotchy ice cream. The real innovation is that the different colors in the scoops are separate flavors, namely chocolate, "cake," and salted caramel.
Granted, that may not be as cool as the ice cream that changes color when you lick it, and your cone will certainly be difficult to find if you're out hunting and you drop it in the forest, but still: Even the waffle cones have gotten the camo treatment, and the chain is donating a dime to the U.S.O. for each scoop sold on Veterans Day, November 11.
Related: Someone Invented Ice Cream That Changes Color When You Lick It
[Brand Eating]