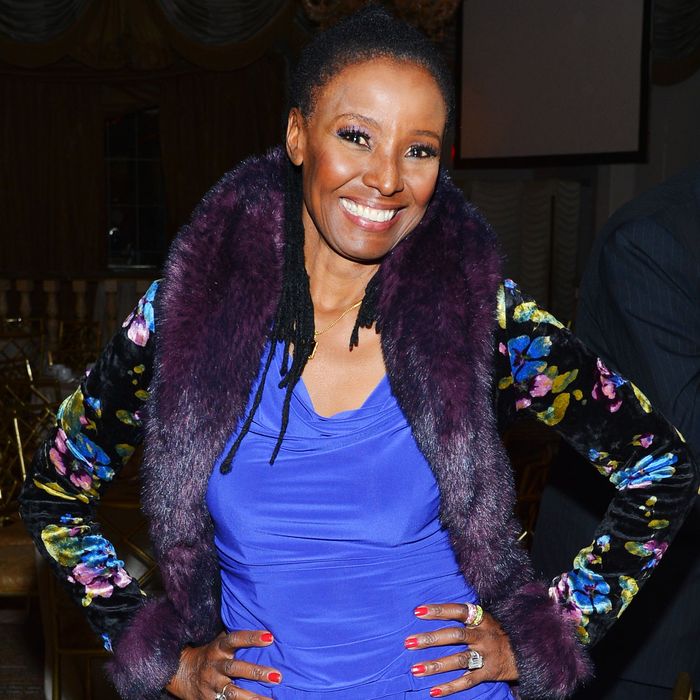 B. Smith was recently diagnosed with Alzheimer's disease.
Photo: Patrick McMullan
Barbara "B." Smith, who was the first black woman to ever land the cover of Mademoiselle and later went on to open a mini-chain of Southern restaurants serving in New York and Washington, D.C., was reported missing last night, but has since been found safe at a Manhattan diner. The former model disclosed this year that she had received a diagnosis of Alzheimer's disease, but it is not known whether the illness played a role in last night's incident.
Dan Gasby, B. Smith's husband of 22 years, who is also her business partner, told police that the 65-year-old was confirmed to have boarded the Hampton Jitney last night in Manhattan. She reached Sag Harbor and was last seen at 8 p.m. wearing a blue sweater, pink shirt, and jeans. The police opened a missing persons case, and this afternoon, her family told ABC 7 she had been found after a customer "recognized her at a diner in Manhattan and called it in."
After going public with her illness, Smith and Gasby closed their restaurants in Washington, D.C. and Sag Harbor, the latter of which reopened as an outpost of Richie Notar's Harlow. The 175-seat, 28-year-old Manhattan B. Smith's remains open.