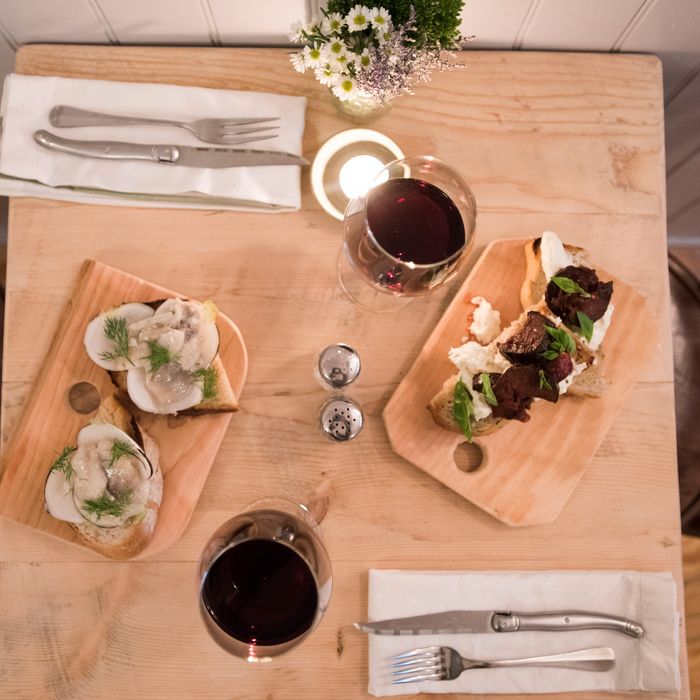 The restaurant should open this weekend.
Photo: Gabrielle Plucknette
Angelo Romano, the Roberta's alum who made his name with inventive plating and flavor combinations at Masten Lake and the Pines, found his new job in a rather pedestrian way: an ad on Craigslist. It was placed by Kate Grossheim and Szoke Schaeffer, former employees of the Westville mini-chain and residents of Williamsburg, who, with Westville partner Jay Strauss, have converted the former Sel de Mer space into an American restaurant called Concord Hill, which is slated to open by this weekend.
The team wants to make the place a neighborhood spot with a vegetable focus, well-priced wine and local beer, and an all-day-menu — one that Romano will supplement with lunch and dinner specials. Bread plays a large part, both in toasts like smoked sable and daikon on rye, and in sandwiches like roast-chicken dip au jus. Romano makes a Caesar with puntarelle and dandelion and serves his Portuguese-style half-chicken with lettuce wraps. But he isn't above a double cheeseburger on a potato bun, garnished with pickle and rémoulade.
Here, a look at some of the food you'll find on the menu.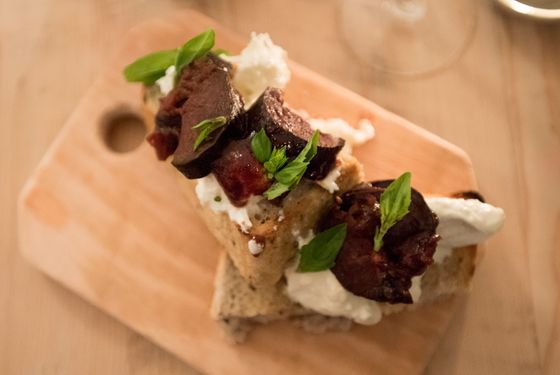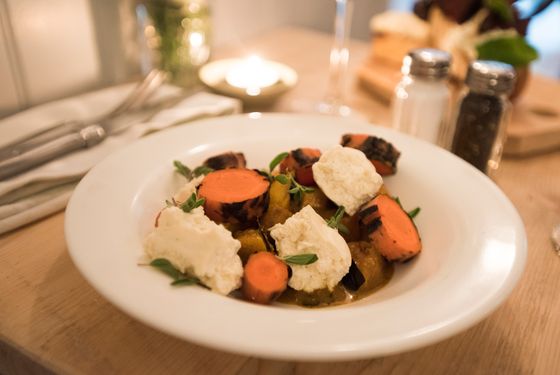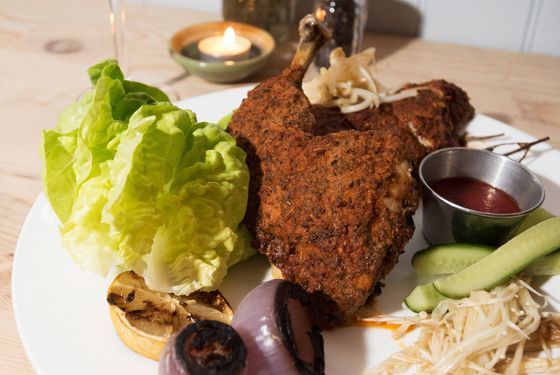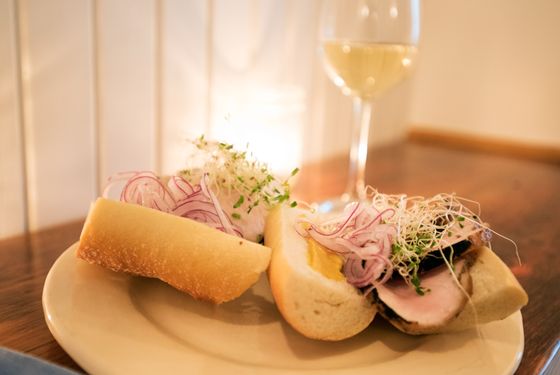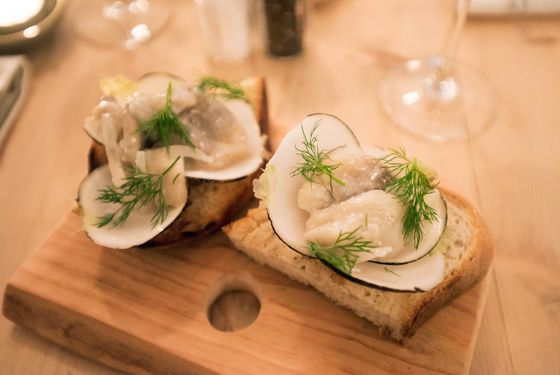 374 Graham Ave., nr. Conselyea St., Williamsburg; 347-463-9322
*This article appears in the November 17, 2014 issue of New York Magazine.