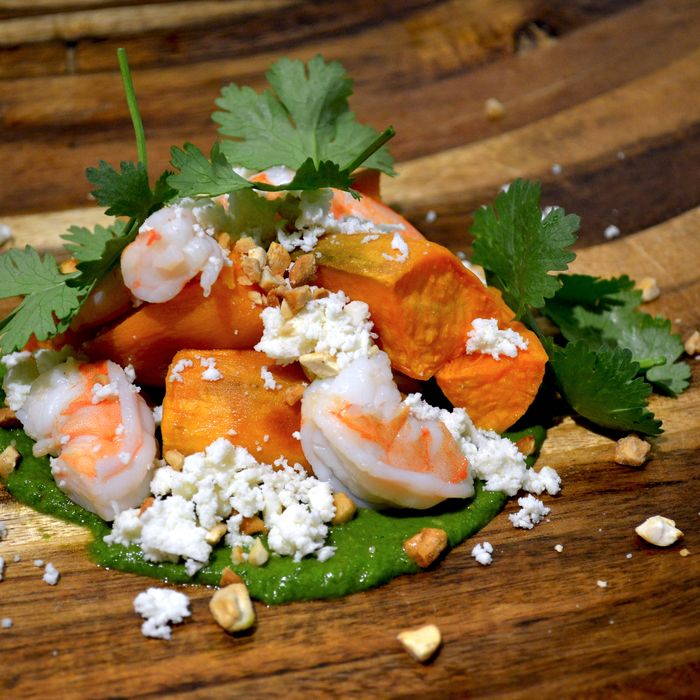 It's a beauty.
Photo: Courtesy of FeelFood
FeelFood, a health-minded café in Greenwich Village, is continuing its monthly program to benefit Edible Schoolyard NYC. In October, the restaurant offered a sardine sandwich made by Estela's Ignacio Mattos, and now, El Quinto Pino and La Vara chef Alex Raij (who recently won a Michelin star for the latter) has created the "Canary Island Salad": shrimp, sweet potato, mojo verde, cilantro, peanuts, and queso fresco. It's available tomorrow.
The dish, which has Spanish-African influences, is a variation of a salad currently on El Quinto Pino's menu. It costs $9.50, with 15 percent of the proceeds benefiting the charity. Next up are Blanca's Carlo Mirarchi and Charlie Bird's Ryan Hardy.