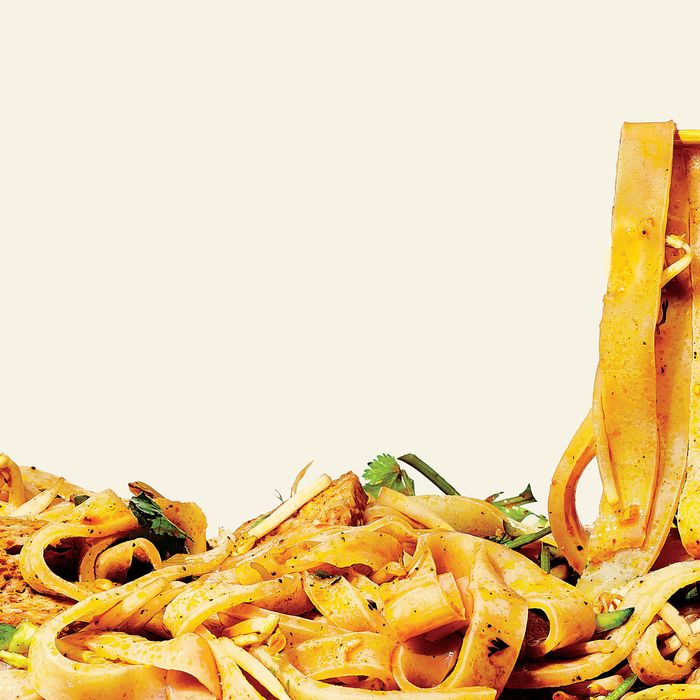 More liang-pi noodles for Manhattan.
Photo: Bobby Doherty/New York Magazine
Expansion-minded restaurateur Jason Wang tells Grub Street that he's signed a lease to open a new Xi'an Famous Foods — the tenth overall, following forthcoming Greenpoint and Upper East Side locations — at 14 East 34th Street, right by the Empire State Building. The newest restaurant comes in at close to 1,900 square feet of space, which is larger than all Xi'an locations to date, Biang excluded.
This new location is also a bi-level space, with an upstairs dining area with skylights as well as two mirrored kitchens surrounded by seating so that diners can watch the cooks making all those orders of liang-pi noodles and cumin lamb burgers. The move is also strategic, Wang says, to keep the kitchen "up to speed with serving the lunch rush." The projected opening date is in February.
Related: Boom Brands 2013: Xi'an Famous Foods