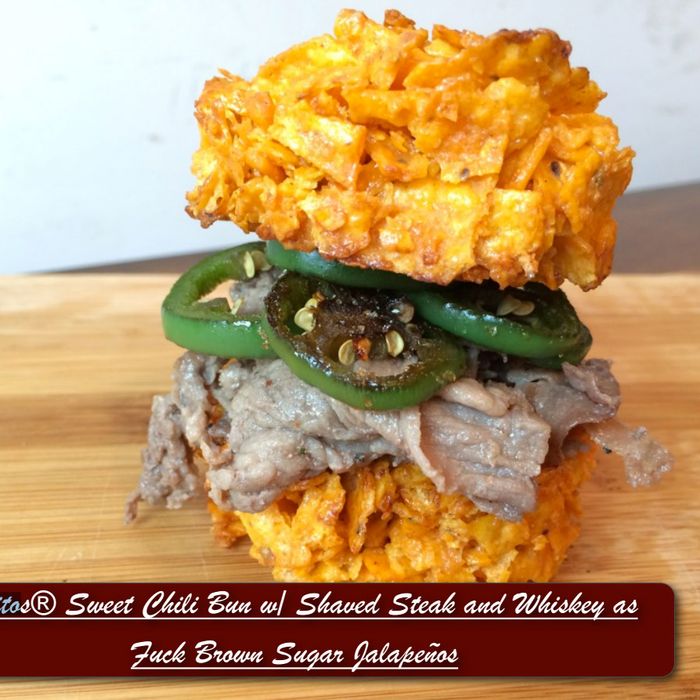 This is what Doritos, steak, and whiskey look like when they have a party.
Photo: The Vulgar Chef
The often horrifying food pornographer known as the Vulgar Chef (real name: Kyle Marcoux) has for some time desperately needed a medium less restrictive than Instagram, where his Frank 'n Bean Popsicle and Postmodern Grilled Cheese can only be appreciated by sight and not put into wider production. To that end, he now gives us the totally free Eat Like S*hit Cookbook, which has step-by-step instructions for his most terrible recipes. Its pages are like graphic depictions of what happens to trendy mash-up foods the instant they arrive in hell.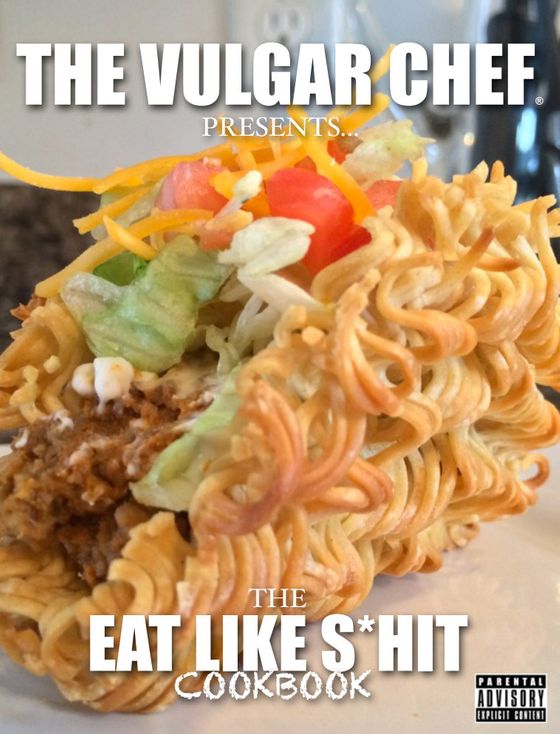 The book's 58 pages mercilessly mock and canonize the finer food-culture points of everything from Doritos Locos–inspired cookie taco shells to Jack Daniels–pickled eggs in quaint mason jars. If ramen buns infuriated you, see how he befouls the not-bread trend with Funyuns buns: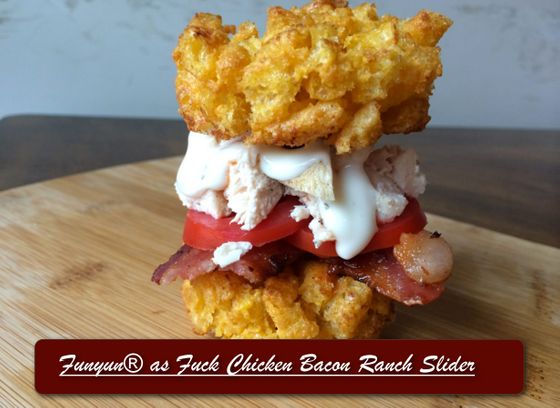 There are Doritos hash-brown buns with flaccid sliced steak and, elsewhere, overcooked hamburgers with bricklike mac-and-cheese buns. All in all, it's simultaneously magical and revolting.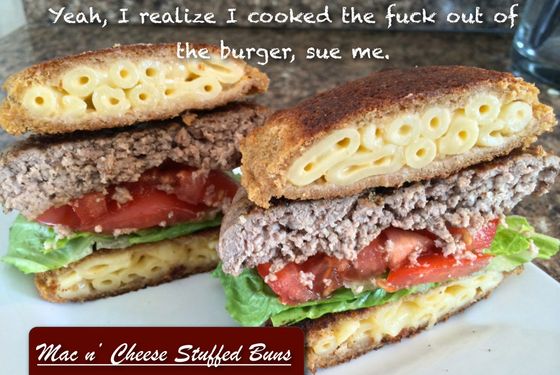 And, once more taken to its logical conclusion, dessert — a thing vaguely resembling an ice-cream sandwich with what appears to be Reese's Puffs comprising the buns: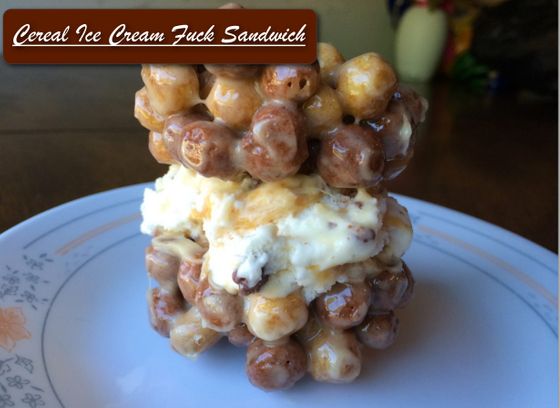 It's even compatible with iBooks.
[Vulgar Chef via FWF]