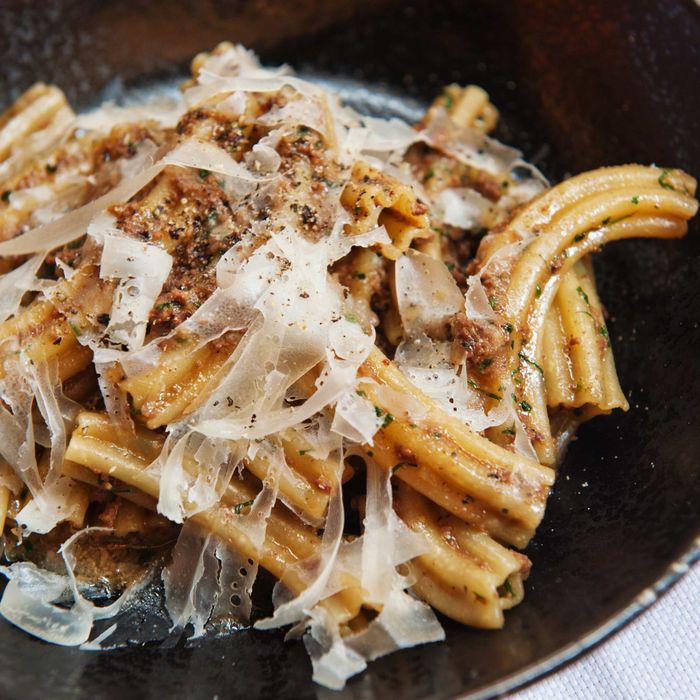 Estrella: chicken liver, sherry, rosemary, and sage.
Photo: Liz Clayman
Former Il Buco Alimentari chef Justin Smillie's much-anticipated collaboration with Stephen Starr is now in soft-open mode, and tomorrow, October 28, it will begin its service officially. Upland, housed in the old Manzanilla space on the corner of 26th Street and Park Avenue South, is named for the Southern California town in which Smillie was born. The food, fittingly, is "California-inspired" (Smillie earned his chops at Barbuto, after all), but that doesn't mean diners should expect kale salads and spa omelettes.
In fact, Smillie's menu includes a bone-marrow crostino, fancy pizzas with pear and stracciatella, slow-roasted sunchokes with salsa verde, and porcelet with Jimmy Nardello peppers, charred onions, and persimmon. And there will be pasta, of course — farro spaghetti spiked with sea urchin sourced from Maine, plus ricotta gnudi with broccoli and bagna cauda. Beverage manager Chantelle Pabros will oversee the 500-bottle wine list.
To help with the remodel, Starr also enlisted the expertise of famed design firm Roman and Williams (whose work you've seen in Lafayette, the Breslin, or the Standard Grill). They've decorated the space with glossy woods, copper accents, and green leather banquettes.
The restaurant will be dinner-only when it opens tomorrow, but lunch and brunch will follow.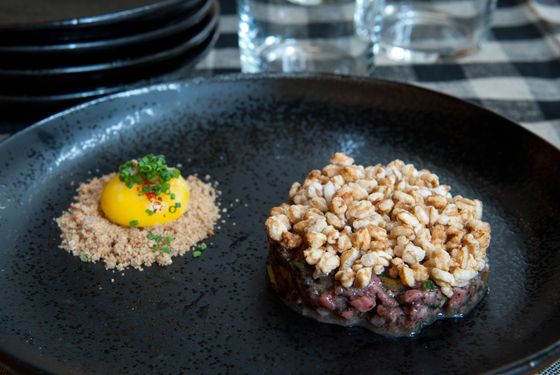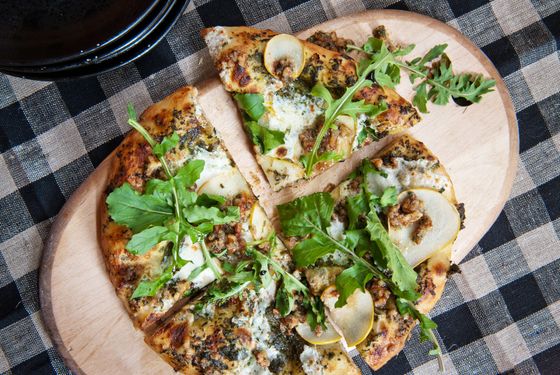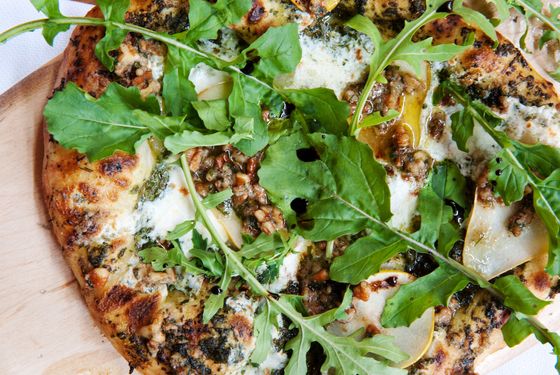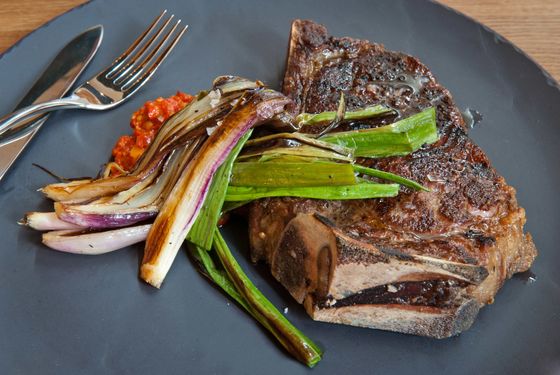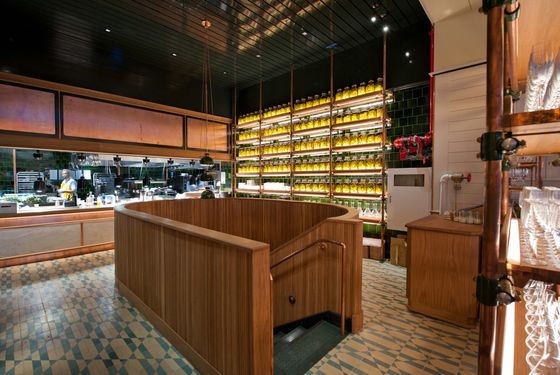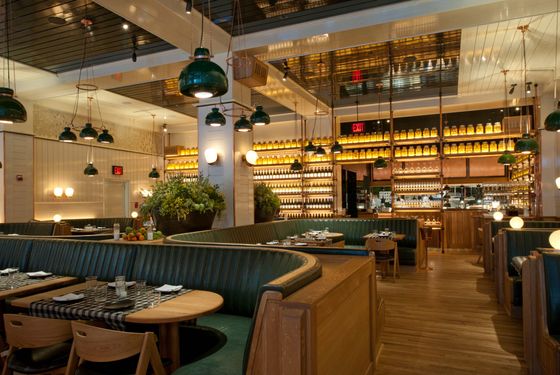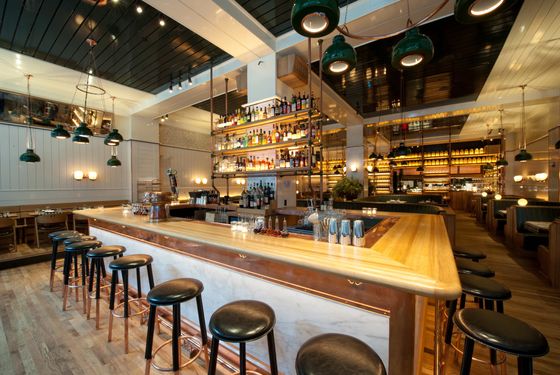 Upland, 345 Park Avenue South at 26th Street, 212-686-1006