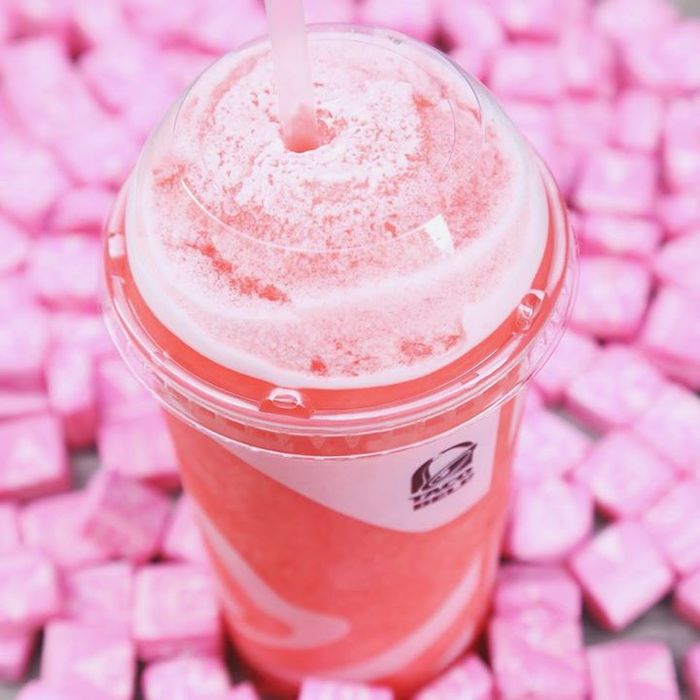 So that's where all the pink ones went.
Photo: Taco Bell/Facebook
Taco Bell, which has been doing some of its best work to date with PepsiCo's back catalogue, has taken a temporary break from its Mountain Dew–ifed menu suite by concocting Starburst Freeze. Some of the fast-food chain's customers spotted it in select markets last month during testing, but per an official Facebook announcement, it's available to the frappéed-gelatin-loving masses starting today.
"You can freak out now," the company told Facebook fans. So far, freaked-out comments have ranged from "I just got one today it tasted exactly like a pink starburst the best thin ever !!!" to "Please bring back pina colada. Dr Pepper and Mt Dew are yuck!" to, well, things that should not be reprinted. In any case, the flavor is allegedly strawberry, and to be fair, it does sound like it'd be okay if you put some tequila in it.
Related: The Mountain Dewification of Taco Bell Begins With Three Brand-New Sodas