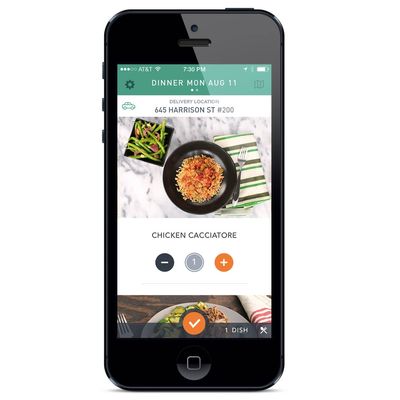 Dinner — now a lesson in supply and demand.
Photo: Shutterstock
New food-delivery start-up Sprig has been the talk of Silicon Valley. It's apparently swimming in money and packing serious culinary star power, but the endeavor sure turned heads today by announcing it's rolling out the nefarious system of "dynamic delivery fees." Co-founder and CEO Gagan Biyani tells Fast Company prices "will go lower," too, "depending on the situation," which means, theoretically, "you may even see free delivery," but this is better translated as: When you're hungriest, it's highly likely food's going to cost the most.
In a lengthy defense over at Medium, Biyani writes the fees are necessary for Sprig "to continue to evolve." The company blames California's drought for high food prices and offers the usual twofold rationale: to "provide fair compensation for our hard-working Sprig Servers" and "so you can get a Sprig meal right when you want it, straight to your desk or door." The idea of surge pricing works the other way, too, though Uber's shown to how greatly diminished of an effect, considering prices can climb eightfold and having dinner isn't quite the same as a car service that wheels you home in a dry pair of Uggs.
[Medium via Fast Company]