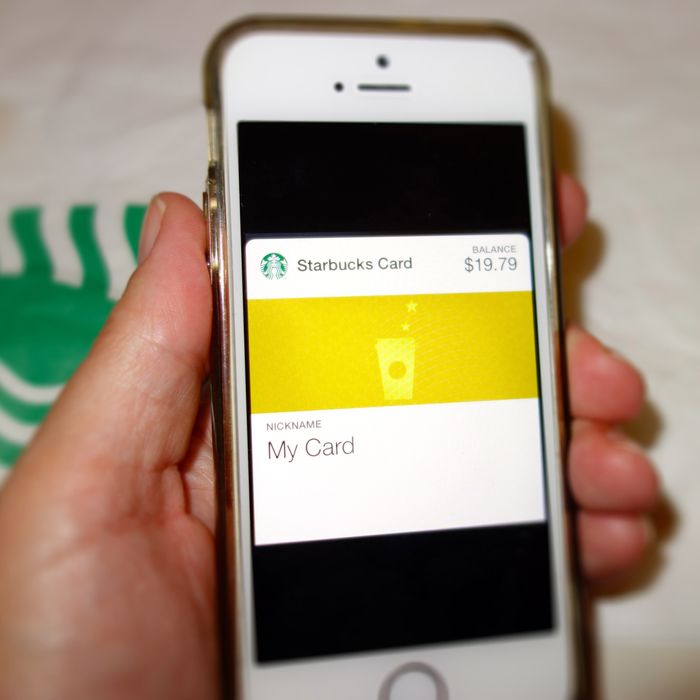 One step closer to ordering fraps by mental suggestion.
Photo: Lisa Werner
It turns out, sorry to say, that iPhone 6 users won't be Apple Paying for Pumpkin Spice Lattes when the digital wallet service launches on Monday. Yet here's a bit of wilder news if you still feel like blaming Starbucks for killing paper money or whatever: The company said yesterday it is about to start testing mobile orders, which means customers place orders, pay by app, and all those venti-green-tea-frap-extra-matcha-no-whipped-cream drinks are hot and ready upon arrival. Portland residents get to try it out by year end, with a nationwide rollout planned for sometime in 2015.
The timing of the announcement makes sense, especially in light of the earlier news about the chain's upcoming "Express" stores whose point basically seems to be blowing through vast amounts of vanilla lattes by maximizing "digital payment and mobile ordering." The Siren is clearly on an anti-plastic, pro-customer-data-mining kick, one made more apparent by a new holiday promotion called "Free Starbucks for Life" intended to sweeten mobile paying by rewarding ten people with a lot of free drinks. The whole thing was Howard Schultz's brainchild, and it came to him very naturally, after "having been asked for many years by other CEOs and celebrities about whether the company would ever allow people to give the gift of Starbucks for life."
Caveat emptor, though: The fine print indicates the promotion isn't literal. At least in the realm of chief executives and jet-owning A-listers, "for life" is apparently just a span of 30 years. While that's still a great deal, by that time, we'll probably all be absorbing single-origin coffees through transdermal patches delivered by drones.