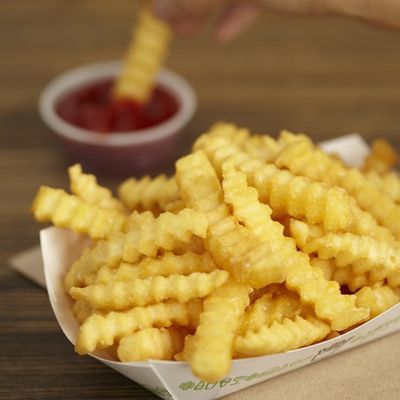 They're back.
Photo: Shake Shack/Facebook
It's been just under three months since Shake Shack announced it would give the public what it demands and bring back its classic, old-school, crinkle-cut French fries. The chain has been phasing out its controversial "Fresh" fries ever since, but today, Shake CEO Randy Garutti took to social media to let the world know crinkles are officially back in action at all of the many Shake Shacks all across this great land.
The advantages of the crinkle fries are obvious: They have more surface area, and thus are both crispier than standard fries as well as better conduits for must-have accessories such as ketchup, cheese, or, if you ask nicely, Shack sauce.
Earlier: Crinkle Cut Fries Are Coming Back to Shake Shack!