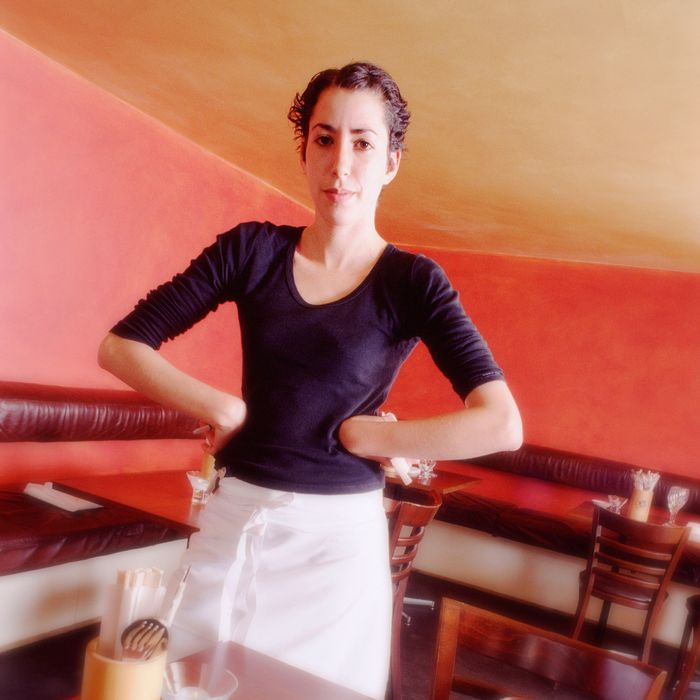 Another argument to abolish tipping altogether.
Photo: Corbis
A new report published today by the Restaurant Opportunities Center United pinpoints the tip-based system as an underlying factor of sexual harassment in the workplace. More charges are filed in the restaurant industry than in any other to begin with, and nine in ten women say they've experienced some form of "unwanted, scary sexual behavior in the workplace." Saru Jayaraman, the group's co-founder, now suggests that an increase in paid hourly rate and a phase-out of the tipped minimum wage ($2.13 at the federal level) will go a long way to reduce harassment.
Restaurant servers in particular, Jayaraman tells USA Today, "are forced to dress and act certain ways that make them vulnerable to customer, co-worker and manager harassment." Incidents of sexual harassment in the restaurant workplace tend to be underreported, are poignant when made public, and the findings of ROC United's study could be construed as yet another argument for abolishing tipping altogether: Industrywide, one third of women say they experience sexual harassment from customers on a weekly basis, two thirds say they're harassed by a manager on a monthly basis, and three quarters say they are subject to abuse on the part of co-workers on a monthly basis. In addition to its grim findings for women in the workplace, half of the men surveyed say they've been sexually harassed by a manager, owner, or supervisor as well.
Related: A Bold Facebook Post Reminds Everyone How Horribly Female Bartenders Get Treated
[ROC United, USAT]