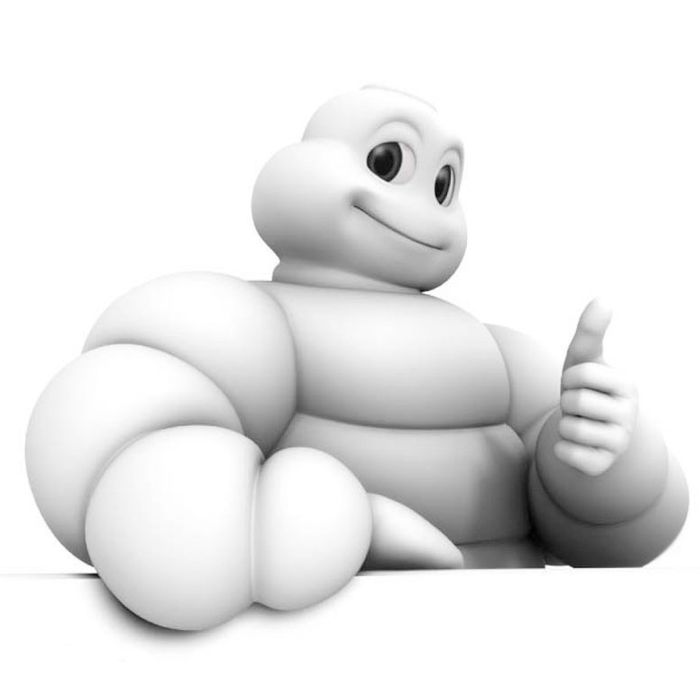 San Francisco now has four three-star restaurants, up from two in 2014.
Photo: Michelin
The little red guidebook named its brand-new crop of "Bib Gourmand" picks for San Francisco last week, and this afternoon Michelin unveiled the full lineup of starred restaurants running in its 2015 guide. In what is clearly the biggest development of the year, Corey Lee's four-year-old Benu and Joshua Skenes's Saison have each been awarded three stars, where they sit atop the list with the Restaurant at Meadowood and the French Laundry, which have been the only vaunted players at that echelon since 2011. Additionally, Acquerello chef and owner Suzette Gresham joins Dominique Crenn and Emma Bengtsson in New York as one of just three chefs in the United States with two stars. Meanwhile, Mitsunori Kusakabe's namesake restaurant and Maruya are the new one-star additions to the list, which includes restaurants in Cupertino, Palo Alto, Healdsburg, and, of course, Yountville.
Three Stars:
Benu
French Laundry
Restaurant at Meadowood
Saison
Two Stars:
Acquerello
Atelier Crenn
Baumé
Coi
Manresa
Quince
One Star:
All Spice
Ame
Auberge du Soleil
Aziza
Bouchon
Boulevard
Campton Place
Chez TJ
Commis
Farmhouse Restaurant
Gary Danko
Keiko à Nob Hill
Kusakabe
La Folie
La Toque
Luce
Madera
Madrona Manor
Maruya
Michael Mina
Plumed Horse
Solbar
Sons & Daughters
SPQR
Spruce
State Bird Provisions
Terra
Terrapin Creek
Village Pub
Wakuriya
Here are some of the most prominent shifts and changes this year:
• Benu and Saison scored huge wins. Chefs Corey Lee and Joshua Skenes are the newest titans in town, which means you'll probably soon be hearing a lot more about their cooking if you already aren't familiar enough. Lee opened the 90-seat bistro Monsieur Benjamin over the summer, and the French Laundry alum has a big cookbook in the works. Skenes also has a book on the way and will open a hand-pulled noodle restaurant with Umami Burger founder Adam Fleischman early next year.
• San Francisco is catching up to New York. The East Coast has six three-star contenders and there are now four on the West Coast, the biggest change since 2010 when the Restaurant at Meadowood joined the French Laundry, where Thomas Keller had been the only top-tiered chef for a few years.
• Women are still underrepresented. Acquerello chef Suzette Gresham is now the third woman overall in the country to have two Michelin stars, and the second — following Dominique Crenn — in San Francisco. But Melissa Perello, whose Frances lost its star last year, failed to hop back on, and there are few other women chefs among the one-star lineup.
• Manresa stayed put. The restaurant keeps its two stars, even though David Kinch's acclaimed spot was decimated in a fire that started overnight in July while the staff was on vacation. "I think the hard part's going to be to regain that momentum," he told Grub Street earlier, adding that he really just wants to get back to work.
• Chez Panisse has not climbed back on. Alice Waters lost her star in 2010. At the time, she responded by saying Michelin's foundational traditions "aren't the same traditions upon which Chez Panisse has built its reputation and success over the years," but pretty much everyone expected the place would have bounced back on, especially last year after it recovered from a devastating fire of its own.