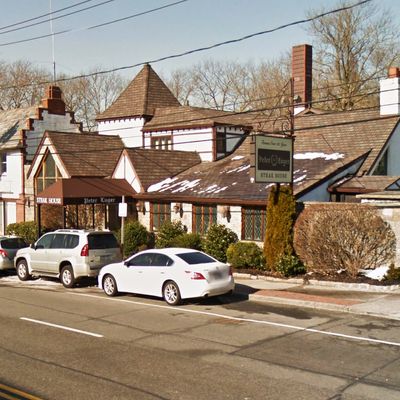 Meatheads at the steakhouse?
Photo: Google
Altaf Chowdhury, a Muslim waiter at the Great Neck, Long Island, outpost of Peter Luger Steakhouse, says management at the famous steakhouse denied him family leave, cheated him of wages, and shrugged off a hate-speech-filled environment where coworkers constantly provoked him with taunts like "terrorist" and labels like "Taliban" and "Al Qaeda."
One especially mean-spirited alleged act described in the lawsuit involves managers and kitchen staff on Memorial Day last year tricking him into eating a pork hot dog by telling him it contained chicken. "Horrified" after seeing the definitely not halal package, Chowdhury "vomited approximately 10 times," the legal papers contend. A spokesperson for Peter Luger has dismissed Chowdhury's claims as "meritless" and says its owners look forward to their forthcoming court date.
[NYDN]