Yesterday, our own Adam Platt opined that Grimaldi's Brooklyn flagship, known far and wide for its coal-oven pies, would likely still have a line out the door "even if they started selling chunks of charcoal wrapped in cellophane." This may be true, but nobody, we repeat nobody, messes with the original Grimaldi's, except maybe the dozens of franchised locations around the country that invariably serve inferior pizzas. In any case, we're especially peeved to hear about this $25 million lawsuit filed in federal court against an ex-worker who's now gone and opened "Patsy Grimaldis" in Shanghai. It's a shameless knockoff with an identical menu — the impostors even have a bright blue sign that reads, "I'm gonna make you a pizza you can't refuse," echoing the T-shirts worn by servers at the original location. Let's get a good look at the pizza.
Okay, here it is, allegedly made by some workers lured away from the Brooklyn flagship. And, well, uh-oh.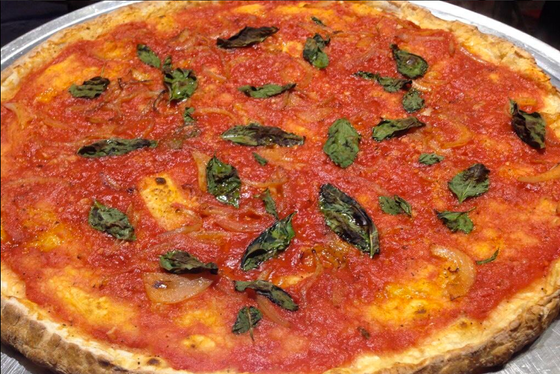 Shanghai, not so much.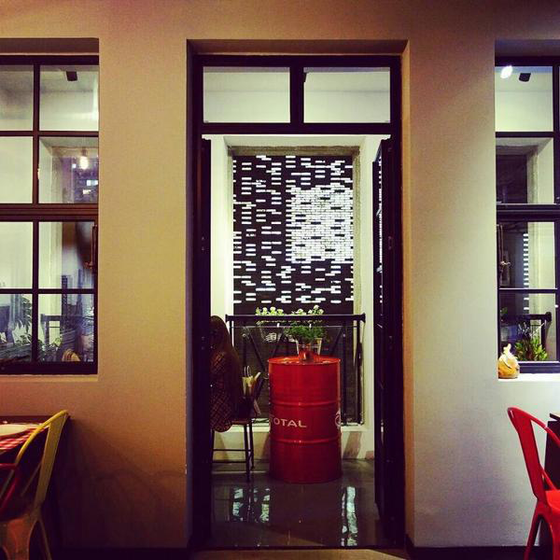 Though tourist-heavy, the Brooklyn original is frequented by lots of neighborhood characters.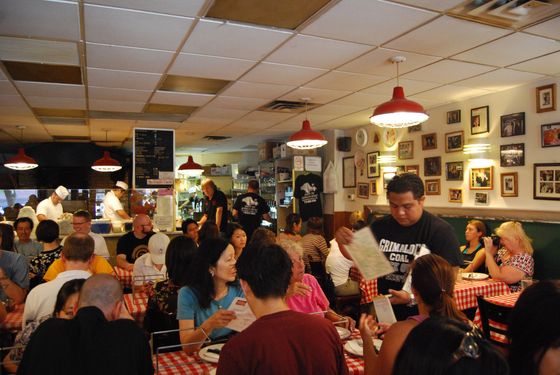 While it seems the entirely wrong kind of characters hang out at the Shanghai knockoff.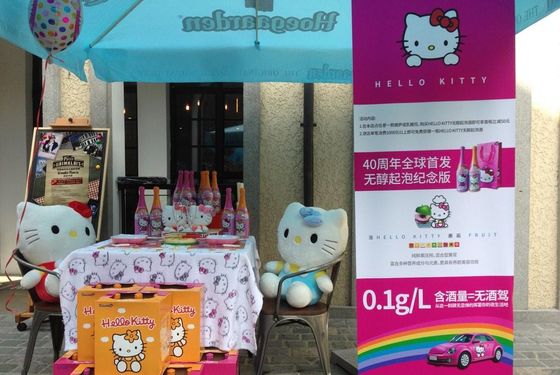 It's unclear whether the Shanghai Grimaldi's adheres to a strict "no slices" policy like the original. If Hello Kitty knows, she's certainly not telling.
Related: Above the Fray: How Restaurants Become Impervious to Criticism
[NYP]