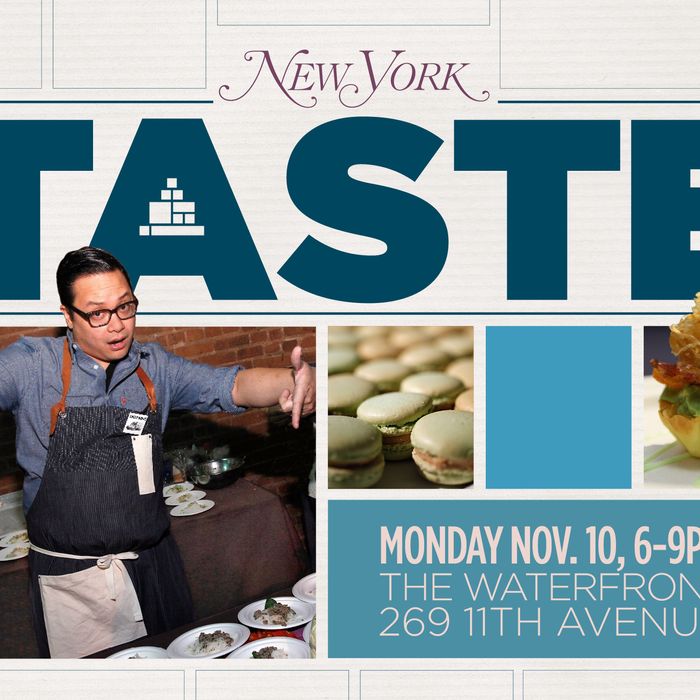 More than 40 chefs and restaurants will participate.
Get ready: New York Taste, our annual feasting extravaganza, will take place on November 10. This year's lineup, curated by New York's culinary editor Gillian Duffy, is as impressive as ever. Expect chefs like Jonathan Waxman, Bâtard's Marks Glocker, Jesse Schenker, Dale Talde, Lafayette pastry whiz Jennifer Yee, Nomad's Mark Welker, Chad Brauze from Rôtisserie Georgette, and plenty others (not to mention drinks from the likes of Audrey Saunders and Julie Reiner).
Here are the pertinent details: It all happens at the Waterfront on Eleventh Avenue and tickets are $100 per person, or upgrade to VIP tickets for $195 and receive an additional hour of tasting, plus access to a VIP lounge and an additional gift bag. A portion of the evening's proceeds also go to benefit City Harvest, which helps feed more than a million New Yorkers facing hunger each year.
If you've gone in years past, you know that the tasting of more than 40 chefs, restaurants, and mixologists results in an all-out feast — one you won't want to miss. So head to the official site to check out the full lineup and reserve your tickets.