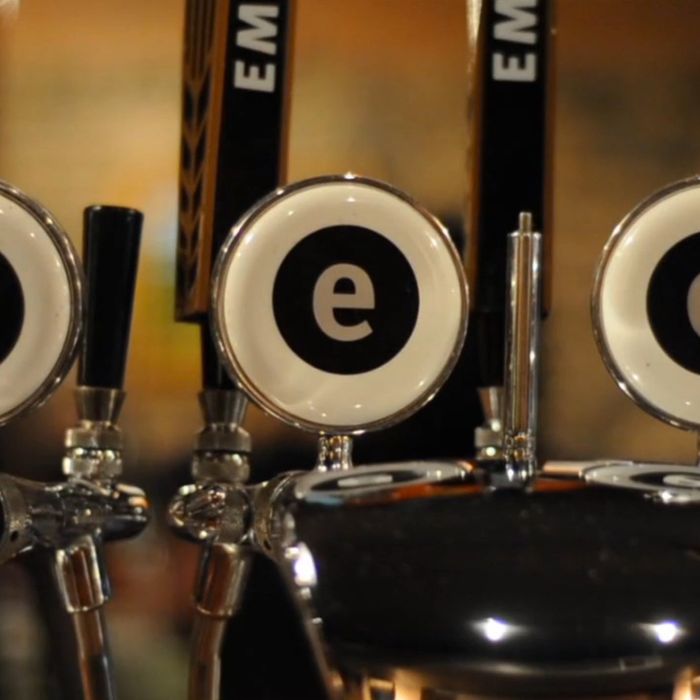 Some Jedi mind tricks would be handy about now.
Lucasfilm, Disney's arm in control of the Star Wars franchise, has discovered Empire Brewing Co.'s Strikes Bock beer and believes the resemblance is just too strong in this one. The Syracuse-based brewpub, which is in the midst of a Chuck Schumer–approved massive expansion, plans to sell bottles for the first time in stores, so it applied to trademark its maybe too cleverly named German lager.
Strikes Bock has actually been around for seven years, Empire points out. But Lucasfilm caught wind of the U.S. Patent and Trademark Office application and filed a notice of opposition arguing the label — which owner David Katleski concedes "might make it appear" a little confusing — "so resembles" The Empire Strikes Back that it basically can't but trick tons of Star Wars fans. In particular, it seems, Lucasfilm is sweating the fact (seriously) that it could muddle down Star Wars–themed wine sales at a Napa winery it operates called Skywalker Vineyards. Katleski's semantics-based explanation that "it's 'Strikes Bock' by Empire" and "not 'Empire Strikes Bock'" comes across as a little weak, and his lawyer says they're all Tie Fighter-ed out in this "'big dog against small dog' thing," so probably kiss any chances of a follow-up IPA called "A New Hop" good-bye.