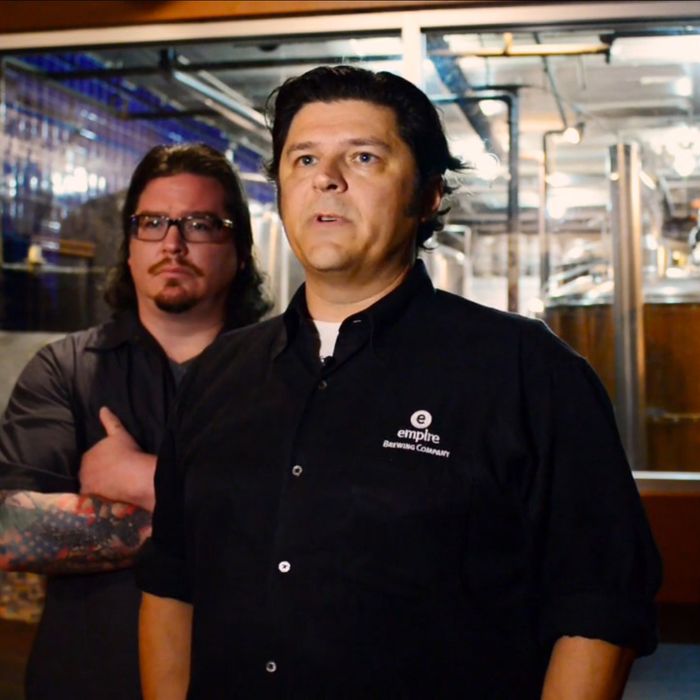 They did it all for the wookie.
Photo: Empire Brewing Co.
The Syracuse-based craft-beer-maker Empire Brewing Company does not believe its "Strikes Bock" infringes on the Star Wars franchise in the least, but Lucasfilm disagrees. The Disney-owned giant says that the malty (and possibly midi-chlorian-filled) brew should not be granted a patent in advance of bottling and wider distribution, but the microbrewery says it's been serving the seasonal Maibock lager for years at its brewpub without so much as a cease-and-desist. Besides, they're arguing now, the beer may qualify as a parody, and they've even got a video to move that point into hyperdrive — just keep your eye on the guy working in the back here.


Related: Lucasfilm Is Not a Fan of Empire Brewing's 'Strikes Bock' Beer