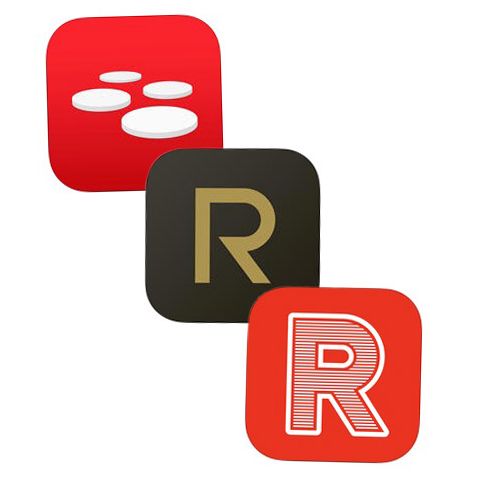 You're going to have a lot of updates available.
Smartphones and digital networks have made many wonderful things possible. The ability to quickly and consistently reserve a table at a brand-new restaurant like Cosme or Dirty French is not yet among them. But people keep trying to crack that nut. The latest entrant to the fray is called Reserve, and as you'd guess from the name, it allows users to request restaurant reservations within a certain time frame, at which point they see a list of places where a table might be available. The app can also handle payment so there's no check to deal with after dinner.
In practice, Reserve might be mind-blowing (hard to know, because new users are currently being pushed to a waiting list), but if this all sounds familiar, that's because there are a lot of other services that do more or less the same thing. Here's the Times, breaking down just how crowded the online-reservation field has become: 
Table 8 in San Francisco sells reservations at popular restaurants just days in advance; Zurvu scours the best open tables on OpenTable; Reserve, a start-up created by founders of Uber and Foursquare, aims to be a full-fledged digital concierge; SeatMe, which was acquired by Yelp, allows restaurants to ping eager diners if tables open up at the last minute. "This is a space that hasn't seen a lot of innovation since 1998," which is "when OpenTable first started taking online reservations," says Brian Mayer, the founder of ReservationHop, yet another new reservation-­selling service.
Reserve is also not to be confused with Resy, which is another app that offers last-minute reservations — for a price — at restaurants that might otherwise be full. (Based on a recent glance through Resy's current offerings, it seems one way restaurants mitigate the perceived conflict of charging for prime-time tables is to donate the proceeds from those fees to charity.)
Then there are the in-house systems — most notably Momofuku's and the ticketing system pioneered by Alinea's Nick Kokonas. And there's always good old OpenTable, which has a vast selection of restaurants in its database, but is also the most cluttered with places where you'd never, ever actually want to eat. Presumably you might also be able to make a reservation by showing up at a restaurant in person and asking about future availability, though I doubt anyone's tried that method in at least a decade.
All of these options seem fine on their own, and many of them ably execute their specific purposes, but there are just so, so many of them. The restaurant-reservation landscape is more fragmented than ever. In fact, booking a table now means first figuring out which service or system will be most likely to give you the table you're looking for.
Late last week when I wanted to eat at Marta, Danny Meyer's (excellent) new Italian spot, my first stop was OpenTable, which revealed a two-top could be had at 5 or 5:30 p.m. Not exactly prime time. Marta isn't on Resy or SeatMe, and who even has the time to sign up for something called Zurvu? I just called them and was told by the nice reservationist that the restaurant was completely booked on the night I wanted to eat there. What about that five o'clock table? I didn't ask because apparently she knew no right-minded person would want to reserve seats for dinner at an hour early enough to reasonably be considered late lunch.
This situation was not unique to me, Marta, or that specific night. So what problem are all these new reservation-making systems solving, exactly, if they don't help someone eat where they want, when they want? Owners have an incentive to move to more advanced reservation systems since they cut down on no-shows, allow restaurants to advertise last-minute tables that would otherwise sit empty, and streamline the payment process, which means tables can turn even faster. But for customers, scrolling through a reservation app can just feel like looking at a list of places you don't really want to eat. It's a crapshoot.
Uber — whose middleman business model these paid-resy systems at least partially hope to emulate — works because cabs are all more or less the same: They get you where you need to be, and as long as the driver isn't a lunatic, who cares which cab it is? But with restaurant reservations, which place you're eating is sort of the whole point. No matter how many reservation services there are, the number of tables available at a specific, popular restaurant at a specific, popular time will be limited. And so each new reservation-taking app isn't cause for celebration: It just feels like another thing to download and tuck into a folder on your iPhone if you want to make sure you give yourself all possible options for gaining a table — even if it's still unlikely you'll get the exact seat you want, since no app yet has the ability to create more tables or more food.
In the case of Marta, my girlfriend and I wound up taking the most analog route possible. We just showed up a little earlier than we actually wanted to eat and asked if they had room for two. After a not-at-all-unreasonable half-hour wait at the bar, we were shown to our seats at exactly the time we would have wanted.
Related: You Might Soon Have to Pay for Reservations — Whether You Like It or Not