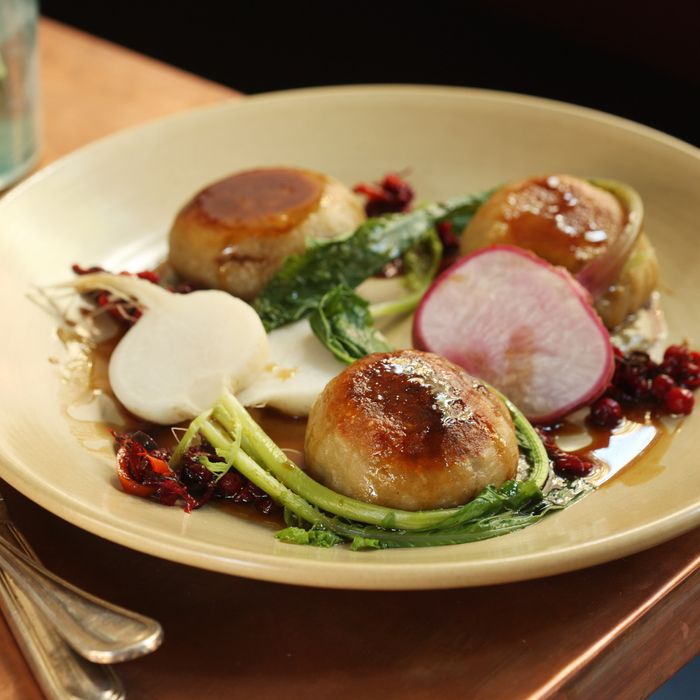 Poutine râpée with lamb neck, turnips, and Partridgeberries.
Photo: Melissa Hom
These days, it's common to see another Southern restaurant open in New York — specializing in fried chicken, of course — but an "Acadian" concept is quite unique. Acadian cuisine dates back to 17th-century French colonists — many of whom migrated to present-day Louisiana, where they developed "Cajun culture." King Bee, a new restaurant on 9th Street from Ken Jackson (a founding partner of Herbsaint in New Orleans), chef Jeremie Tomczak (formerly of Red Rooster), and beverage consultant Eben Klemm (Pearl & Ash, Ginny's Supper Club), aims to connect classic Louisiana country cooking with a French sensibility. "The whole concept is to take these older recipes from the Acadians and twist them in a way that's more modern and palatable to the diners of today," Tomczak explains. "Everybody loves dumplings. The Poutine Râpée dish is basically miso dumplings, with lamb's neck and Partridgeberries."

Tomczak is the right chef to tackle this tricky balance — before Red Rooster, he worked at Aquavit, under Marcus Samuelsson, for four years. "At King Bee, there a lot of similarities to Swedish cuisine," he says. "Like, the caraway ployes dish, with buckwheat flour, is a cool little dish. It's almost like caviar and blini"
The menu also includes ambitious dishes like rabbit rillette with crispy leeks, lobster confit with hominy grits, salt pork, and Brussels sprouts, and buckwheat pappardelle with wild mushrooms, Jerusalem artichoke, and a soft-poached egg. The 60-seat space is designed to have the feel of a modern farmhouse — and guests even have a view of the restaurant's backyard garden, which provides herbs, lettuces, and other seasonal produce.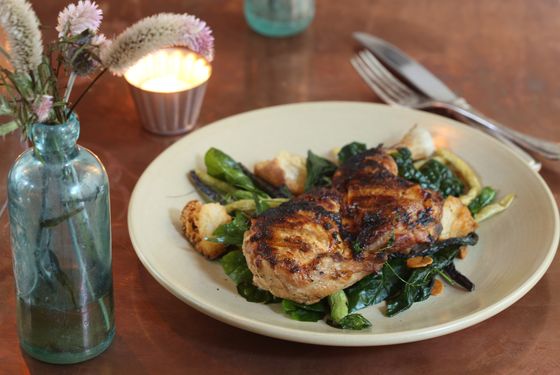 Cornell chicken with bread salad with beans and pea shoots.Photo: Melissa Hom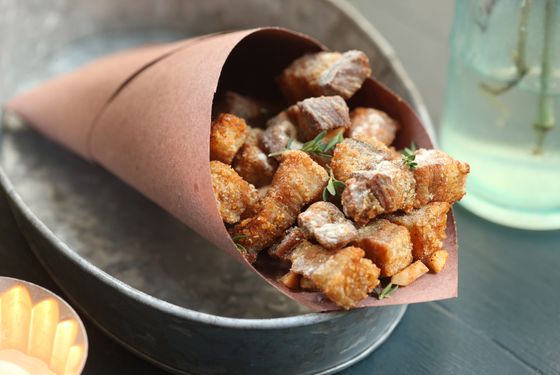 Pork cracklings with peanut, cane caramel, and malt-vinegar powder.Photo: Melissa Hom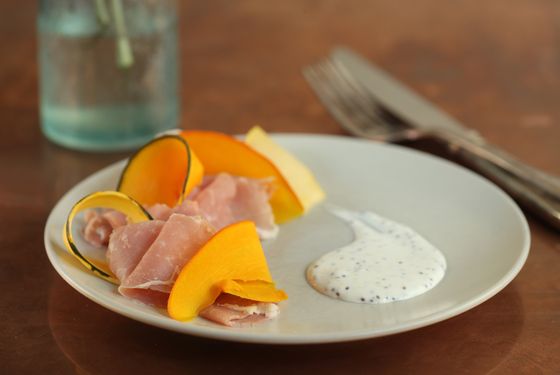 Rice's Country Ham (Mt. Juliet, T.N.) with grain-mustard crème fraiche and Autumn squash.Photo: Melissa Hom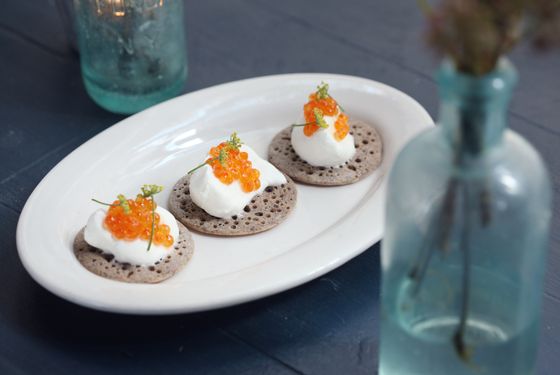 Caraway ployes with smoked-trout roe and maple cream..Photo: Melissa Hom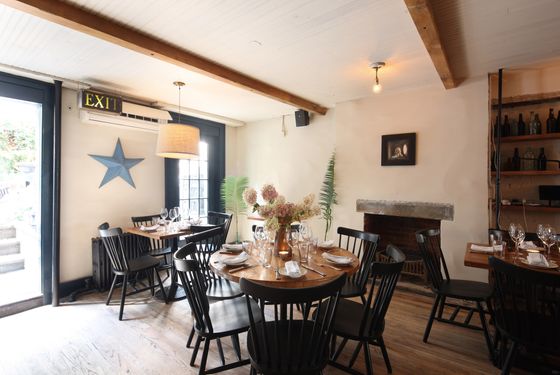 The space.Photo: Melissa Hom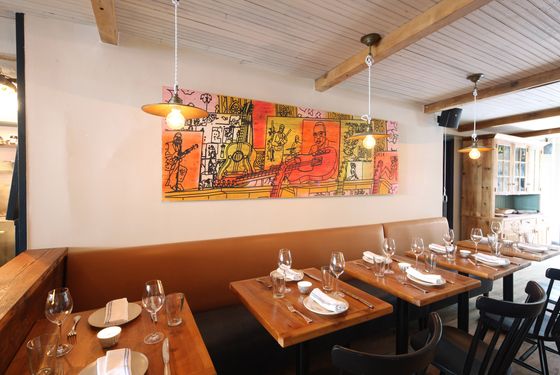 Reclaimed barn wood from Amish farms in rural Pennsylvania.Photo: Melissa Hom
Menu [PDF]
King Bee, 424 East 9th Street, 646-755-8088