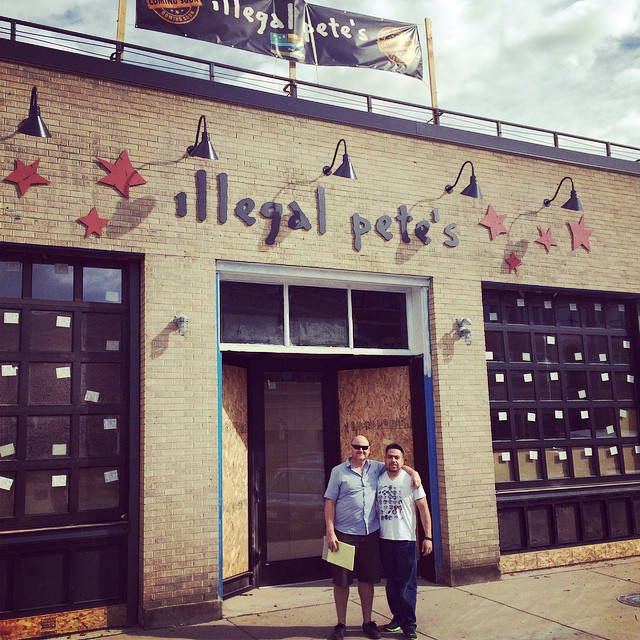 Legal Pete and his documentation outside the new location.
Photo: Illegal Pete's/Facebook
Use of "the I-word" by Illegal Pete's, a chainlet of Chipotle-style burrito joints in Colorado, isn't sitting too well with the people of Fort Collins, who are telling the owner this week he'd better brainstorm some new names in a jiffy. The potential for offense seems blatant enough, but the proprietor's name is Pete Turner, same as his father's, which complicates things a bit in their minds, and he says the name, which hasn't changed since 1995, is "countercultural." Besides — who hasn't broken the law at least one or twice in their lives?
Residents are saying, essentially, it's offensive to serve oversize burritos in the state that has America's seventh highest percentage of Hispanics and that name on the door. The Coloradoan reports a few at a community meeting with Turner likened it to being the "Smoking Lynching BBQ" restaurant or even hanging a Confederate flag in the window. The Denver Post editorial board says it's much ado about nothing, but as another guy — a college professor — points out, the location is also in the part of town where residents "remember often seeing signs saying 'No dogs or Mexicans,'" so it could be "a place that's going to instill violence in our community."
[Coloradoan, USAT]